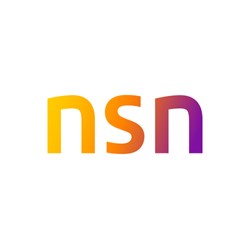 Our solution, combining CEM on Demand offering together with our extensive service experience can help operators better understand customer loyalty measures and makes them visible throughout the organization.
Espoo, Finland (PRWEB UK) 14 February 2014
•Customer Experience Management Umbrella Solution gives wide-angle view of operator affiliates' CEM performance
•Trending and migration information on 70 000 device types from Device Portfolio Analyzer, supporting an optimized portfolio for driving data revenue
Nokia Solutions and Networks is adding a powerful new way to instantly gauge customer loyalty to its Customer Experience Management (CEM) offering. NSN CEM for Loyalty Scores provides operators with a near real-time view of the factors behind their customer loyalty measure such as Net Promoter Score (NPS)*. This allows likely detractors to be identified and causes of dissatisfaction to be pinpointed and resolved, leading to continuously improving loyalty scores and higher operator profitability.
NSN is also releasing a CEM Umbrella Solution for a customized overview of customer experience across an operator group's countries or regions, and Device Portfolio Analyzer that delivers feedback on how specific smartphones and other devices are trending for optimizing the device portfolio.
One of the leading measures of customer loyalty being adopted by mobile broadband operators worldwide is NPS*. NSN Services can now tune the Customer Experience Index to provide operators with a near real-time view of their customer loyalty rating, such as NPS, and the key performance indicators affecting loyalty. The same insight can also be integrated into other CEM on Demand** content packs. This enable the right actions to be taken by the right experts within the operator's organization to shift customers from a detractor rating to passives and on to being promoters.
"Our solution, combining CEM on Demand offering together with our extensive service experience can help operators better understand customer loyalty measures and makes them visible throughout the organization," said Deepak Harie, head of Systems Integration, NSN. "This allows all operator departments to 'feel the customer's pulse' and focus on the same priorities, bringing the customer to the very center of the operator business."
NSN also launches the NSN CEM Umbrella Solution, which provides large operator groups with an integrated and customized view of the customer experience across their countries or regions. This helps increase profitability through benchmarking and replicating best practices globally, improving roaming agreements and enhancing device procurement contracts.
NSN also brings the new Device Portfolio Analyzer to the market as part of its device management offering. Device Portfolio Analyzer shows trends in device models, the migration patterns to and from specific device models, and the distribution of devices, allowing operators to be more efficient in device procurement deals and to streamline their portfolio. Operators can also use it as an umbrella system to benchmark devices across multiple device management deployments spanning markets, regions or countries. Another capability of Device Portfolio Analyzer is to enable third party applications and systems with real time information, for example, to match device capabilities to offer suitable service packages online, driving data usage and revenue.
To learn more about these enhanced CEM capabilities and how to build customer loyalty, network operators, customers, press and analysts are welcome to visit NSN's Experience Center in Hall 3, 3B10 at Mobile World Congress, Fira Gran Via, in Barcelona, Spain.
We invite you to watch a video and follow our launches on http://www.nsn.com/performance, and register for the #NSNperformance webinar series starting on March 13, 2014.
To share your thoughts on Customer Experience Management, join the discussion with @NSNtweets on Twitter using #MWC14, #NSNperformance and #CSPCX. For expert insights, visit our blog.
About NSN
Nokia Solutions and Networks is the world's specialist in mobile broadband. From the first ever call on GSM, to the first call on LTE, we operate at the forefront of each generation of mobile technology. Our global experts invent the new capabilities our customers need in their networks. We provide the world's most efficient mobile networks, the intelligence to maximize the value of those networks, and the services to make it all work seamlessly.
With headquarters in Espoo, Finland, we operate in over 120 countries and had net sales of approximately 11.3 billion euros in 2013. NSN is wholly owned by Nokia Corporation. http://www.nsn.com
Media Enquiries
NSN
Media Relations
Phone: +358 7140 02869
E-mail: mediarelations(at)nsn(dot)com
Notes:
*Net Promoter, Net Promoter Score and NPS are trademarks of Satmetrix Systems, Inc., Bain & Company, Inc., and Fred Reichheld and subject to a separate license.
**The award-winning NSN CEM on Demand portal for operators offers off-the-shelf content packs allowing quick deployments. These are built around the most business-relevant use cases with near real-time key performance indicators that best help to raise customer loyalty. With an easy to use portal, different operator departments have access to the same insight and can focus on the same priorities.