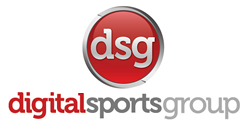 Cricket is one of the biggest sports in the UK and has been exported around the world.
(PRWEB UK) 17 February 2014
Digital Sports Group today announced that their sport news site Cricket.co.uk has been re-launched, and promises to provide a compelling alternative to the big sport sites monopoly.
The site, as the name suggests, is purely about the sport of cricket and, like all DSG brand sites, has the cricket fan at the centre of its thinking with social integration throughout and a new device friendly user interface. The site provides news, fixtures and results, tables, video and live scores and has been built with the help of real cricket fans, say the sites creators.
"Cricket is one of the biggest sports in the UK, and has been exported around the world. It's a subtle game and the outcome has many variables such as the wicket, the ball and of course the Cricketer! The new cricket.co.uk site is as subtle as the sport; it represents everything the cricket fan may wish for with expert writers, features, stats and video from the game. We will have blanket coverage from the County Championship, IPL, International tournaments such as the World Cup in all long and short forms as the game from Test Matches, ODI and Twenty20," said Matthew Tait, Head of Operations at DSG.
Simon Boynton, Managing Director of DSG, believes that cricket.co.uk has a chance to challenge the likes of Sky, BBC and traditional newspapers online, "There are many sites that offer cricket news as part of an overall sport offering, but Cricket.co.uk will cater to the cricket fan alone, provide everything that the other sites provide and more besides. What we have done with this rebuild is tune in to the needs of the cricket fan and make the site accessible anywhere and on any device. The new site is very easy to use, very fast and provides exactly what the user wants and without the complication of other sports getting in the way!"
Digital Sports Group are the official partners of the PFA and publish sites such as football.co.uk, sport.co.uk and the Footymad network.