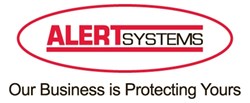 Professionally monitored systems mean that police can be alerted immediately and reduce the chances of criminals making an escape
(PRWEB UK) 19 February 2014
On the 13th of February, the Walsall Advertiser reported in an article entitled 'Video: Vandal's £5,000 smashing spree at Walsall garage caught on CCTV' that CCTV footage has been shared of the moment that a lone vandal specifically targets the family business and goes about causing £5,000 worth of damage.
As reported by the article, a hammer is used by the offender to smash the windscreens of an Audi A4, a BMW 3 series car and another BMW vehicle. Hidden in a scarf and blue hoody, the attacker is seen hiding between a car and van as vehicles travel past on the road nearby. He is then seen attempting to smash the screen of the van with a hammer.
Owners of the company are concerned that they seem to have been specifically targeted, reports the article. Staff of the company are said to be stressed and concerned because the company will struggle to overcome the costs of this attack. Police have appealed for further information and begun investigating the crime thoroughly.
As experts in commercial security, AlertSystems carefully monitor all news relating to CCTV security system s. A representative of the company commented on the attack:
"The footage captured by CCTV security systems in the company's forecourt can now provide a police investigation with significant information and add depth to their investigation. The capture and release of CCTV footage allows police to make an appeal for information on the internet.
"A professionally installed commercial security system can provide a company with 24 hour monitoring. Professionally monitored systems mean that police can be alerted immediately and reduce the chances of criminals making an escape."
AlertSystems manage and maintain over 5000 security installations throughout the UK and are specialists in providing business security solutions. Offering professional service and a complete range of security services such as monitored alarm systems, Automatic Number Plate Recognition and Avigilon CCTV security systems. AlertSystems offers effective and reliable solutions to security problems.