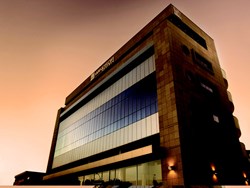 Limassol, Cyprus (PRWEB) February 17, 2014
Windsor Brokers Ltd. announced that it has met its first reporting obligations under the European Market Infrastructure Regulation (EMIR) which entered into effect on the 12th of February 2014.
The new regulation requires all counterparties to report previous day transactions with regards to financial derivatives including but not limited to Spot FX, CFDs, Futures, Equities, Indices and Binary Options.
All counterparties must therefore report all derivative transactions that fall under the EU jurisdiction. Reporting is made to Trade Repositories (TR), which are entities that are licensed and regulated by ESMA – the European Securities and Markets Authority. The main objectives of ESMA are to protect investors and to supervise the practices of financial services firms with pan-European reach.
Transactions can be reported directly to the TR or via a third party (partial or full delegation), depending on the internal processes incorporated by each entity and whether they have the necessary reporting expertise and procedures.
It is important to note that whether reporting is performed directly or via a third party, liability for reporting lies on each entity which is subject to the reporting requirements of EMIR.
"We have decided to handle our own reporting obligations, directly to the TR. We have our internal reporting system, the technological infrastructure and a dedicated and proficient team in several departments. For these reasons, we were confident that we were able to fulfill the reporting obligation as of day one", said Mr. Walid Assaf, Windsor's Project Leader for EMIR reporting.
Although many firms will face challenges with regards to reporting processes, EMIR is expected to bring more transparency and raise the reporting standards of the financial services industry.
About Windsor Brokers Ltd.
Windsor Brokers Ltd. was the first CIF to be licensed and regulated by the Cyprus Securities and Exchange Commission. Throughout the years, the company has been nominated and has received several awards for its innovative products, services, partnership programs and customer support and was ranked one of the top ten Cypriot investment firms based on capital reserves in 2013.
Windsor employs over 120 people in Cyprus and abroad and is a leading provider of financial services, catering to both retail and corporate clients from over 80 countries worldwide.
More information on http://www.windsorbrokers.com