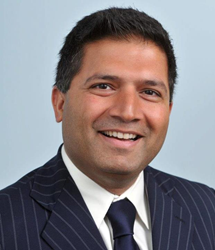 Health Transformers is the only app that combines the power of nutrition, meditation, and fitness on one platform. - Setu Vora, MD
New York, NY (PRWEB) February 25, 2014
New York Hospital trained critical care physician Setu Vora, MD launched Health Transformers- a mobile health app in Apple's App Store on Valentine's Day 2014 to help fight chronic lifestyle diseases such as diabetes and heart disease that are the leading causes of death.
According to the Centers for Disease Control (CDC) and the World Health Organization, 7 of the top 10 killer diseases are chronic lifestyle diseases. Health Transformers mobile app helps user fight stress and poor health habits that are at the root of these killer diseases. "Health Transformers is the only app that combines the power of nutrition, meditation, and fitness on one simple platform," said Vora, who is the Medical Director of Critical Care and Performance Improvement at Backus Hospital, a Hartford HealthCare partner.
Health Transformers app has minimalistic iOS7 design. App users get daily reminders for completing health habits of eating at least 5 servings of super foods, meditating for 15 minutes, and exercising for at least 30 minutes daily.
"I love the built-in guided meditation, and the daily micro-journal," said Dr. Joseph Mathew of New York, NY. Health Transformers app users with iPhone 5S have the added value of M7 coprocessor enabled step-count displayed as a badge on the app icon.
According to the BBC, of all the influences on our health and well-being, chronic stress is among the most ubiquitous and causes illness. The Health Transformers app checks in with the user about their emotional state and builds resilience by promoting gratitude and kindness.
Health Transformers is a social movement with a mission to transform health. It has a strong presence on the social media and it promotes healthy lifestyle beyond the app. Dr. Vora is a member of the American College of Lifestyle Medicine.
Readers interested in learning more about Health Transformers mobile health app and how it may help prevent lifestyle diseases, can visit http://www.myhealthtransformers.com.