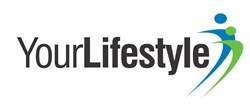 Arthritis Research UK spokesman said, "Our own studies have found rose hip in capsule form may be effective in relieving the pain of osteoarthritis and is relatively well-tolerated."
Gatwick, Surrey (PRWEB UK) 14 February 2014
Human trials on rosehip extract supplements have proven to be beneficial to osteoarthritis sufferers. From the study, it is evident that rosehip extract has been proven to contain anti inflammatory properties reports Express on 12th February 2014. Osteoarthritis is a form of arthritis that affects many British people. It develops with age as the cartilage in hips, knees and wrist joints wear over time. The joint inflammatory condition affects half of the country's older population.
According to the study carried out at Frederiksberg University in Copenhagen and published in the Open Journal of Rheumatology and Autoimmune Disease, rosehip extract could be the closest substance to establishing a cure (http://www.express.co.uk/news/health/459297/Rose-hip-extract-pills-slash-the-pain-of-arthritis-by-90-per-cent).
From the trial, the pill provided constant relief meaning that sufferers were unlikely to use conventional painkillers after taking the supplement. Through this, scientists are now planning wider investigations into the anti-inflammatory properties. Arthritis Research UK spokesman said, "Our own studies have found rosehip in capsule form may be effective in relieving the pain of osteoarthritis and is relatively well-tolerated."
Your Lifestyle Products commented on the article as follows, "The trial yielded some impressive results. It's great to see this natural ingredient gaining such positivity and we hope to see more studies along these lines being conducted."
Your Lifestyle Products understands the importance of flexible limbs, which is why the company launched Rosex. Rosex is made from high quality Rosehip extract to support people throughout the day. It is often recommended to take Rosehip alongside Glucosamine Sulphate as the supplements have complementary actions.
For further information contact Your Lifestyle Products Ltd on 0208 619 0025 or email: csuk(at)yourlifestyle(dot)com.