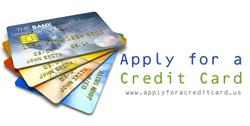 'I never thought I could get approved, but it took just minutes to find a card I could get, even with my non-existent credit history,' said Alisha Jones, a new customer at www.ApplyForACreditCard.us.
Valley Cottage, NY (PRWEB) February 26, 2014
Today, ApplyForACreditCard.us announced immediate availability of credit cards that can be obtained, regardless of poor credit history, giving more individuals the opportunity to apply for and easily acquire credit cards.
Many consumers have already benefited by finding cards that are available for them, even with poor credit. http://www.ApplyForACreditCard.us, an online credit calculation and credit card search and application service, recently committed to enabling any consumer to easily calculate their credit score and find the right credit card for their current credit situation.
Guides for choosing the best credit card allow ApplyForACreditCard.us to help anyone get the right card for them. From a calculator that can help determine a base credit score to guides for searching for specific types of credit cards, consumers can now take control of their credit in a whole new way.
Credit cards are an integral part of everyday life for most Americans. Finding the proper card for a specific credit situation presents a lot of challenges. Having no credit is different from having poor credit, and a card that is good for one may not be good (or even available) for the other. The same is true with having a good or excellent credit score; even a few points of difference can affect which cards are available, which have the best rates for individual credit situations and which are the right ones for any specific consumer.
http://www.ApplyForACreditCard.us allows its users to search for cards that fit their needs, their credit history and their income. The service allows anyone to apply for credit cards and gain access to using credit for emergent or unexpected expenses.
http://www.ApplyForACreditCard.us gives its customers the ability to find the best offerings from major credit providers like Visa, MasterCard and others. The site also provides detailed guides useful for discerning which type of credit card to apply for, no matter how bad or non-existent the credit history may be.
About Us:
With updated information and useful guides, http://www.ApplyForACreditCard.us gives users the tools they need to enhance and improve their credit scores. This is helpful when a consumer wishes to build or rebuild their credit for any reason. With guides that are specifically designed for many different credit situations, the site empowers its users to take control of not only their credit use, but also their credit rating. By supplying the tools necessary in today's credit-driven world, http://www.ApplyForACreditCard.us provides a valuable and useful service for every credit-conscious consumer.