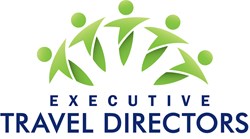 Chicago, IL (PRWEB) February 17, 2014
Executive Travel Directors can say first hand that the current and upcoming months are extra busy for meetings and events professionals. This means hundreds of our Travel Directors (TDs) will be on the road assisting planners onsite of various meetings, events, and incentive programs. Before heading out to various destinations across the globe, there are some pointers we give our Independent TDs to assist them in being efficient in travels and successful in their careers.
1. Use down time to invest in desirable skills.
Take time travel engagements to brush up on your computer skills, as all planners and clients request tech proficiency on site. Consider taking an Excel class or familiarizing yourself with Windows 8.
2. Update your passport.
Be aware of when your passport expires. If it is coming close to its expiration date, make sure you give yourself time to renew it without additional expediting fees. Should an international program arise, don't miss out on the opportunity to work abroad.
3. Apply for TSA Pre Check
US Citizens can enjoy the benefits of breezing through airport security by applying for the TSA Pre Check program developed by the Department of Homeland Security. For a fee of $85, successful applicants receive a "Known Traveler Number," used to pass through TSA quickly, that is valid for 5 years.
4. Keep efficient records.
Saving documents such as laundry receipts and hotel folios are essential in completing an accurate expense report, which can be used to receive reimbursements for work-related expenses. Be sure to track mileage and keep an organized documentation of independent business expenses, like home office supplies, as you may write them off on your taxes.
5. Find a tax professional.
Be sure to speak with a trusted tax professional in jump-starting an independent business or renewing your independent business license. Should you remain a Sole Proprietor, or become an LLC? A tax professional will advise you on which licenses to obtain in best avoiding the creation of tax audit flags.
Executive Travel Directors (ETD) is a Chicago-based company providing onsite logistical assistance to business meetings, incentive trips, and medical educational sessions. Since 1988, ETD has operated on respect for meeting planners and the success of their programs. ETD hosts a registry of over 2,000 Travel Directors and provides staff to more than 5,000 programs annually. For more information on Executive Travel Directors, please visit us at http://www.traveldirectors.com.