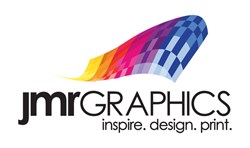 Central Islip, NY (PRWEB) February 22, 2014
JMR Graphics, a nationwide vehicle wraps manufacturer,comments on an article published by AdWeek that discusses a Swedish McDonalds' playful ad that taunts Norway for its significantly higher prices.
In an article published by AdWeek on February 10th titled, "McDonald's Sweden Taunts Norway With Big Mac Billboard at the Border," a teasing billboard from McDonald's Sweden is discussed. The billboard sits right on the border between Sweden and Norway and displays comparative prices for Big Mac sandwiches in the two nations, with Sweden's prices being lower. Norway's Bic Mac is actually "the most expensive anywhere" due to the country's relatively rich economy.
TJ Panell, a representative of JMR Graphics, a nationwide vehicle wraps manufacturer, says, "This playful ad from McDonald's is not only strategically placed on the two country's borders, but is also very timely. What makes the ad playful is that it is erected during the Winter Olympics. Norway and Sweden are two very successful countries in these winter games. In fact, Norway is the world's most successful Winter Olympics country and has won the most medals." He says, "This ad is sure to reach many Norwegians and attract them to Sweden's cheaper burgers."
JMR Graphics is an award winning Nationwide 3M Certified Manufacturer of Graphics for over a quarter of a century. We specialize in branding companies through Fleet Graphics, Vehicle Wraps, Architectural Wall Graphics, Promotional Window Clings, Floor Graphics, Event Signage and much more. We offer a variety of 3M Graphics Films, which are specially designed for most surfaces that require a changeable, short and long-term application. Our exceptional "Turn Key Service" is backed with a 3M MCS Warranty to give you peace of mind when you need optimum performance for the intended life of your graphics. With our state-of-the-art, cutting-edge facility we inspire our clients by providing creative design, custom-printed graphics and handle a network of nationwide installers. JMR Graphics provides expert capabilities and capacities needed to meet any graphic challenge.
#####