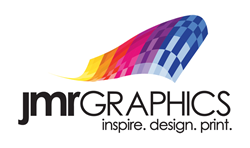 Central Islip, NY (PRWEB) February 24, 2014
JMR Graphics, a nationwide car wraps manufacturer, responds to an article published by AdWeek that discusses an interactive, engaging transit ad promoting the 'Art as Archaeology' museum show in Chicago.
In an article published by AdWeek on February 10th titled, "You'll Dig These Scratch-Off Bus Shelter Ads for 'Art as Archaeology' Museum Show," an innovative transit ad in Chicago promoting The Museum of Contemporary Art's exhibit 'Art as Archaeology' is discussed. The transit ad found on bus shelters throughout the city allows commuters to scratch off the top layer to reveal artwork and barcodes for people to scan with their smartphones for more information. The act of scratching off the transit ad "reinforce[s] the theme of the exhibition."
TJ Panell, a representative of JMR Graphics, a nationwide car wraps manufacturer, says, "When advertisements, like transit ads, engage people in fun, unique ways, they will resonate with more people. Also, the strategic placement of these ads plays into their campaign. Instead of placing them anywhere throughout the city or in malls, the Museum of Contemporary Art chose transportation locations that are often used by Chicago's university students."
JMR Graphics is an award winning Nationwide 3M Certified Manufacturer of Graphics for over a quarter of a century. We specialize in branding companies through Fleet Graphics, Vehicle Wraps, Architectural Wall Graphics, Promotional Window Clings, Floor Graphics, Event Signage and much more. We offer a variety of 3M Graphics Films, which are specially designed for most surfaces that require a changeable, short and long-term application. Our exceptional "Turn Key Service" is backed with a 3M MCS Warranty to give you peace of mind when you need optimum performance for the intended life of your graphics. With our state-of-the-art, cutting-edge facility we inspire our clients by providing creative design, custom-printed graphics and handle a network of nationwide installers. JMR Graphics provides expert capabilities and capacities needed to meet any graphic challenge.
###