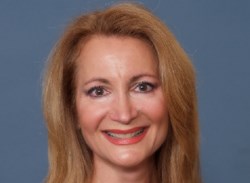 A Soul Speaks One Week After Transition
Delray Beach, FL (PRWEB) February 16, 2014
During the February 5, 2014, ALL Mediumship radio show, Spirit Medium Laura connected to the soul of a beautiful woman who had died of cancer, with shoulder length brown hair, full red lips, clothed in a simple white gown under a spotlight. Behind this soul was a simple dark backdrop.
Further description led the sitter (one receiving the messages) to confirm this was her aunt who had just transitioned a week earlier. The body was on its way to a family burial plot in Guatemala!
A soul will usually show themselves to Laura dressed in specific clothing they would have worn while on earth, in an exact setting in which they lived.
In contrast, this soul illustrated herself in generic dress and location, trying to show she was not yet in spirit, but rather in some sort of an energetic holding area between worlds.
Spirit Medium Laura had never seen this before. She was once more amazed at the myriad of creative ways spirit will talk to a medium to be understood and get their message across.
What: ALL Mediumship Radio Readings
When: Wednesdays at 1pm ET.
Where: http://TheVirtualSeance.com
About Spirit Medium Laura
Laura Mendelsohn has been selected for the upcoming "100 Top Psychics & Astrologers in America," 2014 book. She has been talking to spirit for over 30 years, has written 5 e-books, been highlighted in the media, filmed for TV and is host of The Virtual Seance, an Internet Radio & TV Show, providing LIVE, REAL & RAW Spirit Connections and Education.
For more information:
Contact: Laura Mendelsohn
Phone: (954) 465-7338
Web: http://www.SpiritMediumLaura.com