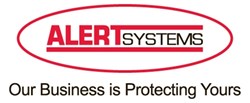 With commercial security systems on your premises, criminals are dissuaded from committing crimes, but these systems can also be fundamental in providing police with valuable leads on a case
(PRWEB UK) 17 February 2014
According to an article entitled 'Can you help solve play centre burglary?' published in the Southend Standard on Wednesday the 12th of February, 2014, burglars broke into a children's play centre in Laindon before stealing a security safe which contained hundreds of pounds.
CCTV security systems were able to capture images of the offenders; owners Kevin and Sarah Walby allegedly believe that the perpetrator might be the parent of one of the children that frequents the building. This conclusion was made whilst watching the footage back and noticing that the offender knew exactly where everything was. The man in the building at this point was wearing a mask. After the man smashes open the two tills and steals the floats, he leaves. Shortly afterwards, CCTV footage shows a man without a mask return, who quickly picks up a laptop bag.
The eight month old business has now increased security to protect from future attacks.
Security specialists, AlertSystems are one of the UK's providers of CCTV and as experts in the industry they understand the importance of businesses installing security systems. A representative shared their thoughts on the recent news:
"The burglary at the children's play centre serves as a reminder that having top quality commercial security systems in place is an intrinsic element of protecting a business's assets. In this scenario, the CCTV footage clearly depicts a suspect and gives the police valuable information to work with. CCTV security systems allow police to study behaviour as well as specific events; in this case, the suspect is seen confidently moving to the till with no sense of misdirection, this suggests the suspect may have been here before.
"With commercial security systems on your premises, criminals are dissuaded from committing crimes, but these systems can also be fundamental in providing police with valuable leads on a case."
AlertSystems manage and maintain over 5000 security installations throughout the UK and are specialists in providing business security solutions. Offering professional service and a complete range of security services such as monitored alarm systems, Automatic Number Plate Recognition and Avigilon CCTV security systems. AlertSystems offers effective and reliable solutions to security problems.