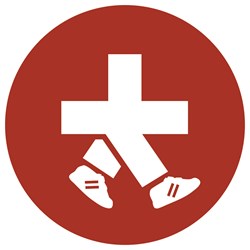 Austin, Texas (PRWEB) February 18, 2014
Austin-area healthcare and wellness professionals will join together on Sunday, February 23, 2014, to show their support as lesbian, gay, bisexual and transgendered (LGBT) allies for the second annual Pride in Health fair—a one-of-a-kind event designed for Austin's LGBT community. This free event is open to everyone and offers health information, free screenings, giveaway items, raffle drawings, healthy refreshments, live music, and much more.
Exhibitors include Medicine in Motion, Jack and Adam's Bicycles, River Ranch Radiology, City Limits Chiropractic, Capital Dermatology Associates, Waterloo Counseling, The Care Community, AIDS Services of Austin and many more. Attendees will be able to meet the owners and doctors, ask questions and partake in free procedures, including: HIV testing, asthma screening, balance evaluation, sports injury evaluation, posture screening, spinal/nerve scan, chair massage, oral cancer exam, blood pressure check, and more.
Medicine in Motion is a lead sponsor for the event, which will highlight several LGBT-owned and LGBT-supportive Austin organizations that offer prevention, quality of life and healthcare services.
"Even in a city like Austin, many gay men and women hesitate when seeking regular medical checkups," said Dr. Martha Pyron Austin sports medicine doctor and owner of Medicine in Motion. "Some fear prejudice or discrimination, so they don't go at all. One of our missions with this event is to make them comfortable selecting providers. We want honest conversations with all of our patients. All of the offices involved want to provide them the best possible care and understanding."
Benefitting AIDS Services of Austin, Pride in Health will take place on Sunday, February 23, 2014, from noon to 5pm at Jack and Adam's Bicycles at 1210 Barton Springs Rd. Applications for healthcare exhibitors are due February 1, 2013. For more information about attending or exhibiting at the event, visit http://www.facebook.com/prideinhealth or email hello(at)SocialEdgeSolution(dot)com.
Medicine in Motion (MIM) specializes in providing top quality sports medicine healthcare in Austin, Texas, for athletic individuals of all ages and levels. The doctors at MIM believe active bodies are healthy bodies, therefore it is the office's goal to keep patients energetic and fit. To that end, MIM provides treatment of injuries and illnesses, including the use of physical rehabilitation; promotes healthy living with personal training and nutrition coaching; and offers comprehensive sports medicine evaluations to optimize health, activity level and sports performance. For more information or for questions regarding sports medicine in Austin, contact Medicine in Motion at 512-257-2500 or visit the website at http://www.medinmotion.com.