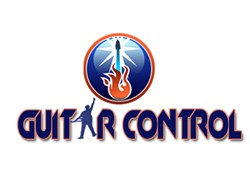 (PRWEB) February 15, 2014
In business since 2004, Guitar Control offers a variety of products such as guitars, amplifiers, and instructional DVD courses. The company produces and markets many of their own products through a number of music websites such as Guitarcontrol.com, Bluesguitar.com, and others.
They now plan to offer musicians and shoppers another place to spend their Bitcoins.
Claude Johnson, president of Guitar Control, explains:
"We've always tried to stay on top of technology trends, and Bitcoin seems to be the next logical step. It makes sense for both merchants and consumers. We're excited to offer the Bitcoin community some cool new things they can buy with their coins."
Bitcoin is a unique digital currency which began in 2009, and since then has grown exponentially to become a 12 billion dollar market.
Large outfits such as Overstock.com, as well as small businesses are embracing Bitcoin, although the payment system is still quite new.
With over 60 DVD learning products, plus a variety of musical gear, GuitarControl.com is the latest addition to a growing consortium of Bitcoin-friendly websites.
Johnson remarks: "We're still in the process of implementing the Bitcoin payments for our products. We anticipate this will be a very popular payment method."
For merchants, one big advantage of Bitcoin over credit card payments is lower transaction fees.
Bitcoin also appeals to libertarian-minded people due to the fact that it is issued and controlled by a decentralized network of individuals and comapnies, rather than the central authority of a bank or government.
Although the online Bitcoin guitar store hasn't opened yet, folks interested in trading their coins for guitars can request more information and updates at http://www.GuitarControl.com.