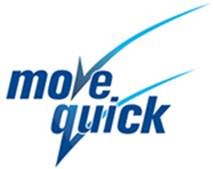 (PRWEB UK) 16 February 2014
The housing market of 2014 has begun with a level of optimism not seen for seven years, according to leading estate agency, Move Quick.
Buyers are once more viewing property as a sound, long-term investment.
And this has been reflected in the higher levels of demand, a rise in house sales and an increase in property prices throughout the country.
Various respected bodies have recently produced a raft of figures which indicate Scotland is finally casting off the gloom of the recession shrouding the property market.
As we head into the crucial Spring season, the Royal Institution of Chartered Surveyors reports that house hunters have outnumbered sellers for nine months in a row.
Partly as a result of that, the average price of a home in Scotland has risen to just under £160,000.
Registers of Scotland, who officially record each property transaction north of the border, say the the number of house sales in the last three months of 2013 was 26 per cent higher than the year before.
This was the biggest single jump since the end of 2007, when the global financial crisis put a brake on house sales.
Barry Chuwen, of Move Quick, said: "The statistics tend to bear out our own experience of a new, confident, housing market in Scotland.
"One possibility for the renewed health of the property scene could be the fact that people have been biding their time for the last seven years, possibly building up a deposit to use on a home.
"The lending institutions have certainly relaxed the tough conditions we have seen since 2007, allowing more and more people to take out a mortgage.
"Move Quick witnessed our busiest-ever January and start to February, when our sold properties have reached a record number.
"We can only be confident that the conditions are right for a very healthy Spring season indeed."
Figures from Registers of Scotland show that all house types saw a price increase in late 2013. The average home rose 3.1 per cent to £159,670.
Kenny Crawford, Registers of Scotland's director of commercial services, said: "The Scottish property market is definitely showing signs of improvement and renewed optimism, possibly partially fuelled by an influx of first-time buyers thanks to schemes such as Help To Buy.
"All property types showed an increase in average house price, the biggest being in detached properties, up 2.2%, with this type showing the biggest increase in sales volumes of 26.3%, followed by terraced properties, up 26%."
According to the statistics, East Renfrewshire is the most ¬expensive place to buy in Scotland, with an average price of £222,906 - a rise of 4.8% compared to last year. Edinburgh had the highest number of sales, with 2951 properties changing hands, up 35%, followed by Glasgow with 2569, up 24.8%.
Added Move Quick's Barry Chuwen: "There is a new vigour about the housing market this year.
"And as long as demand continues to outstrip supply, we expect prices to show a steady increase throughout the year."
Move Quick is a dynamic property company, providing bespoke house selling solutions throughout Scotland.