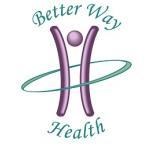 Austell, Georgia (PRWEB) February 21, 2014
Better Way Health, a company that specializes in natural health care products, announces the distribution of Beta-1, 3D Glucan. A natural immune system enhancer; Beta 1,3D Glucan is a polysaccharide that can be derived from plants, yeast, mushrooms, fungi, and grain. The leading Beta Glucan brand, that Better Way Health has agreed to distribute, is Transfer Point: a dietary-supplement firm known for testing its products multiple times, double what the Food and Drug Administration (FDA) requires. Aggressive product testing is a major reason why Better Way Health has chosen to distribute Transfer Point's beta glucan product: a supplement offering natural and effective immune support.
Senior leaders at Better Way Health exclaim, "No other Beta Glucan can match the effectiveness that has made Transfer Point's Glucan 300® the respected name in immune support. Due to A. J. Lanigan's utter devotion to his consumers, only the top 10% of the Beta-1, 3D Glucan he manufactures is kept and sold under the Transfer Point name. The other 90% that does not meet his specification due to impurities, is purchased by competing companies who are more focused on overhead costs, rather than delivering a quality product." (2014)
The employees go on to share that, "Transfer Point prides themselves on potency … they are the only producer of a minimum 83% pure Beta-1, 3D Glucan Capsule … beta glucans are used to increase host immune defense by activating the complement system, enhancing macrophages, inhibiting tumor growth, and accelerating natural killer cell function." (2014)
This product is geared toward anyone looking to sustain or even enhance immune response; as wells as, people who want to reduce the taxing effects of environmental and physical stress on their bodies. Better Way Health's product is readily absorbed into the body through the lymphoid nodules within the stomach (the Peyer's Patch); it is then transferred or attached to a specific site on the complement receptor number three (CR3 Receptor). It is here that it acts as the "key" to igniting your Immune System: unlocking "immune-ability."
Better Way Health carries bestsellers such as the 500mg capsule of Transfer Point Beta Glucan and the 100-milligram variation of this renowned supplement. In addition, they feature three and six bottle bundles for price-savvy consumers. Founded by cancer survivor Dave Perkins, Better Way Health has been distributing natural supplements to the general public for more than 15 years. This company is the number one reseller of minimum 83% pure, Transfer Point Beta Glucan.
About Better Way Health
Founded by Dave Perkins, they offer supplements that help the body heal itself naturally from the influx of pollutants, toxins and harsh chemicals we encounter every day. Products carried by Better Way Health include Beta-1, 3D Glucan, Jupiter Water Ionizers, Barlean's Flaxseed Oil, and other products recommended by Bill Henderson. The company also features health-related books like Beta Glucan: Nature's Secret by Vaclav Vetvicka and Cancer: Step Outside the Box by Ty Bollinger.
Contact:
Better Way Health
5000 Austell-Powder Springs Road
Suite 257
Austell, GA
30106
800-746-7640
http://www.BetterWayHealth.com