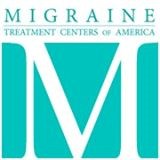 If you've tried everything else and nothing's worked, then this is definitely worth a shot.
Dallas, TX (PRWEB) February 14, 2014
Migraine Centers and the Omega Procedure made quite an impression on viewers in the Oklahoma City region. They were featured on KFOR-TV's 6 o'clock news.
The NBC affiliate focused on a Migraine Centers patient, Danielle Robinson, who has suffered from chronic migraines for years.
Reporter Chellie Mills showed how Danielle tried nearly everything to help relieve her migraines, but nothing seemed to work. "I've done acupuncture, massages, chiropractor. I've taken every prescription drug there was," said Danielle.
Danielle thought she was out of options until she discovered the Migraine Treatment Centers of America. Migraine Centers offers the Omega Procedure, a high-tech way for the brain to be tricked into not feeling the pain of a migraine.
Here's how it works. Four small wires are placed under a patient's scalp, two in the front of their head, two in the back. The wires are attached to a small battery pack, often times implanted in a person's lower back.
The wires send out a soothing sensation anytime someone feels a migraine coming on. So instead of pain, they feel a calming, tingling feeling. A patient can control the level of stimulation through a small, wireless remote control. If a severe headache is coming on, they can turn up the stimulation as high as they need to so that the pain is alleviated.
Doctor Darren Schuhmacher, who performed Danielle's procedure, says someone like her is the perfect candidate for the Omega. "These are typically patients who have had many years of headaches, basically every day."
Within hours of the surgery, Danielle felt immediate relief. In fact, for several days after the procedure, she awoke without a headache for the first time in years.
Danielle said, "If you've tried everything else and nothing's worked, then this is definitely worth a shot." And this is great news for migraine sufferers looking for anything to help stop their pain.
In fact, 300 million people worldwide suffer from chronic headaches. And women are three times more likely to have a migraine than men. Now, medication is becoming less and less reliable to treat headaches.
Recent studies show pain medication specifically for migraines don't work as well as once thought, and those drugs often come with side effects. These new revelations have more people turning to the Omega Procedure for relief.
To learn more about Migraine Centers and the Omega Procedure, log on to http://www.migrainecenters.com.