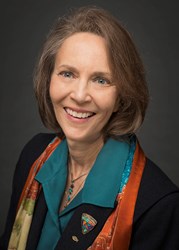 Success is measured adequately only by the strength and longevity of one's relationships.
Houston, TX (PRWEB) February 18, 2014
Career Partners International – Houston/Austin (CPI Houston/Austin) announced that after more than 25 years as an entrepreneur and leader in the field of career transition and talent management, Sheryl Dawson sold her ownership interest in the consulting firm to her partners, Mike McKee and John Burke.
Formerly President and a partner of CPI Houston/Austin, in Dawson's new role as Senior Consultant, Talent Solutions, she will continue to fortify Career Partners International's relationships and growth through her expertise in consulting, client relationship management, assessment, marketing and networking. While the transition represents a significant change for her and the organization, both look forward to a new chapter of association as they continue to serve clients with excellence and dedication. Her relationships with current and former clients, staff, coaches and other community associations have created good will that will pay dividends to the organization and all who know her for years to come.
Dave Hemmer, CEO of Career Partners International worldwide, shared, "Sheryl Dawson is a respected leader in our organization and industry. Since 2002 she has distinguished herself by consistently providing high-quality delivery and adapting her consulting practice with innovation, during times of economic, technological and workplace transformations. Her decision in 2010 to form the Houston partnership with Mike McKee has resulted in significant growth opportunities for their region and Career Partners International as a whole. Our global organization and clients are appreciative of her faithful contributions over the years."
Mike McKee, CEO of CPI Houston/Dallas/Austin, added, "Sheryl Dawson's strategic vision, marketing, communications, branding expertise, and her ability to attract high-quality talent have been invaluable in positioning our firm to serve the most robust talent management market we have seen in our careers. Her dedication, integrity, work ethic and incredible perseverance are an inspiration to her colleagues and clients; leading by example, she has woven these values into the very fabric of our organization's reputation and culture. Her creativity, competence and compassion are respected throughout the community. "
Having started her firm over 25 years ago, Dawson entered a crowded career transition field of global competitors and through innovation and resilience, grew her boutique consulting firm to become a recognizable alternative for superior quality and custom solutions. In 2002, Career Partners International, the fastest growing career transition and talent management firm in the world, selected her firm as its Houston and Austin offices. Navigating the rapidly changing business environment, Dawson diversified her practice to include the full cycle of talent management and in 2010 formed the CPI Houston/Austin partnership with The McKee Group. Capitalizing on their complementary skills and resources, Dawson and McKee expanded their presence geographically to include Dallas and grew the business by over 300% in just four short years.
Sheryl Dawson shared, "After over 25 years in business, I can say with deep conviction that success is measured adequately only by the strength and longevity of one's relationships. Regardless of their context, the outcomes and impact of one's relationships depend on mutual trust, commitment, and care for the other person. As I continue my long association with Career Partners International in a new capacity, I am humbled by and grateful for the support, encouragement, and confidence bestowed upon me by my global colleagues and clients. I look forward to continuing to earn their trust. In fact, to me this transition is just one more opportunity to prove our value to those we serve."
About Career Partners International
Established in 1987, Career Partners International is one of the world's largest and most successful global providers of talent management solutions. Organizations of all sizes and industries turn to Career Partners International to successfully assess, engage, develop and transition talent using the expertise of over 1600 highly experienced professionals in the areas of assessment, executive coaching, leader development and outplacement. With more than 220 offices in over 45 countries around the world, Career Partners International assures that its clients have local experts with global reach in talent development, career management, executive coaching, outplacement and career transition services. Additional information can be found by visiting http://www.cpiworld.com.
CPI Houston has a 25 year track record of success in Houston, Dallas and Austin facilitating talent management optimization including acquiring, assessing, developing and transitioning talent. Their comprehensive services and internationally recognized products enhance their ability to meet the needs of client companies, positioning the firm as one of the leading talent management consulting practices in Houston, Dallas and Austin. For more information, visit: http://www.cpihouston.com.