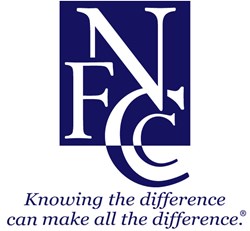 "The importance of saving cannot be over-emphasized, as saving is one of the critical building blocks to financial success," said Gail Cunningham, spokesperson for the NFCC. "Financial stability cannot exist without a healthy savings account."
(PRWEB) February 18, 2014
The National Foundation for Credit Counseling (NFCC) is proud to support America Saves Week February 24 - March 1, 2014. America Saves is an annual opportunity for organizations to promote good savings behavior and a chance for individuals to assess their own saving status
"The importance of saving cannot be over-emphasized, as saving is one of the critical building blocks to financial success," said Gail Cunningham, spokesperson for the NFCC. "Financial stability cannot exist without a healthy savings account."
If Americans question the value of saving, they should ask themselves how they paid for their last emergency. If it was with a credit card, that's a red flag. A person who is forced to charge the costs associated with an emergency is not likely to be able to afford the interest, late charges, and over limit fees that can result from adding an unplanned expense to their existing debt load.
Consider the following facts from America Saves:

Only 54% of Americans say they have a savings plan with specific goals.
Only 43% of Americans say they have a spending plan that allows them to save enough money to achieve the goals of their savings plan.
Only 66% of Americans have sufficient emergency funds for unexpected expenses like car repairs or a doctor's visit.
Another disturbing statistic comes from the NFCC's Financial Literacy Survey which revealed that 31 percent of consumers have zero non-retirement savings. "Americans with no money socked away for the inevitable rainy day are on a slippery slope," continued Cunningham. "When money is tight, it's difficult to think about saving. However, that is when an unplanned expense can be most devastating financially. The America Saves campaign provides consumers with the tools through which they can begin to build a financial safety net."
America Saves was founded in 2001 to encourage non-saving Americans to save through a social marketing approach. Close to 1,000 nonprofit, government and corporate organizations in over 50 local areas participate in America Saves Week, and have successfully encouraged and assisted hundreds of thousands of savers through the years.
-30-
The National Foundation for Credit Counseling (NFCC), founded in 1951, is the nation's largest and longest serving national nonprofit financial counseling organization. The NFCC's mission is to promote the national agenda for financially responsible behavior, and build capacity for its members to deliver the highest-quality financial education and counseling services. NFCC Members annually help millions of consumers through more than 600 community-based offices nationwide. For free and affordable confidential advice through a reputable NFCC Member, call (800) 388-2227, (en Español (800) 682-9832) or visit http://www.nfcc.org. Visit us on Facebook: http://www.facebook.com/NFCCDebtAdvice, on Twitter: twitter.com/NFCCDebtAdvice, on YouTube: http://www.YouTube.com/NFCC09 and our blog: http://financialeducation.nfcc.org/.