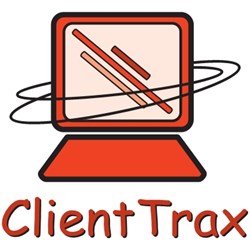 Business have enough to do just running their business. They don't need to do the IT work, too.
Topeka, KS and Kansas City Metropolitan Area (PRWEB) February 16, 2014
Mid-market technology firm ClientTrax today announced that it is targeting the real estate industry with a line of services to streamline IT disciplines such as customer relationship management, web development and back-office software. In addition, ClientTrax emphasizes electronic and social media marketing integrating with the CRM and web efforts. This push marks the first industry-specific vertical support effort for ClientTrax.
With a new line of contact management and marketing products from Swiftpage, owners of Act! Contact and Customer Management software, ClientTrax uses Act! as the centerpiece to connect new contacts from the web to the customer's local database that allows marketing to those contacts using traditional and electronic channels.
ClientTrax' website development provides a better face for real estate firms with a custom approach that contrasts the dry, web template approach most businesses in this industry are forced to endure.A better display of what the agent has to offer translates into better coverage and more sales. When you show your stock better, visitors are more attracted your site and more likely to engage you and make a permanent connection.
"The real estate industry has the same problem as anybody else: they have enough to do just keeping up with their business. The last thing they need is to have to learn and do the job of the IT staff. And, of course, most don't have an IT staff, so there is nobody to fall back on," says Kevin Varnon, owner of ClientTrax CRM and VarCom, Inc.
The recent integration is one of several crucial changes ClientTrax will make in the coming year to establish a single source of technology and marketing services. Paired with its roots in traditional software consulting, the company's expertise in contact management and digital marketing, allows it to serve clients in many capacities. "ClientTrax ability to help businesses do what they do best without having to worry about their technology issues provides a means for them to be a standout in their industry," says Varnon.
About ClientTrax
Founded in 1994, VarCom, Inc has been providing IT consulting services to a variety of industries. Their initial expertise concentrated in database management applications. They have since combined this with web, and sales and marketing to provide these benefits to many companies. Based in Topeka, KS and Kansas City, ClientTrax serves clients nationwide.