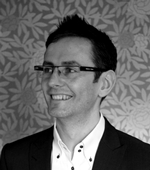 "It requires specialist training to understand the finer points of facial physiology as well as how non-surgical treatments can be best used to enhance facial aesthetics."
Manchester (PRWEB UK) 17 February 2014
Manchester-based SkinViva Training have given a cautious welcome to the long-awaited Government Response to the Review of the Regulation of Cosmetic Interventions, which was issued this week. Non-surgical interventions now account for 90% of cosmetic procedures in the UK and the report makes clear that it supports previous recommendations that the industry requires better regulation in order to protect its 'consumers' or patients.
The government says it agrees with previous recommendations requiring non-surgical treatments to be performed under the responsibility of a suitably qualified clinical professional and that any non-healthcare practitioners must be qualified and supervised.
This implies that all practitioners must have some form of suitable qualification before carrying out any dermal fillers or botox injections and legislation will be introduced to make it illegal to offer such procedures without training; although details are yet to be clarified.
SkinViva Training based in Manchester is one of the North West's premier cosmetic treatments training schools and offer a wide range of courses for medical professionals.
The company was founded by Dr Tim Pearce, a GP with many years of experience in carrying out non-surgical treatments. Dr Pearce personally leads the training courses, which mix theoretical learning with demonstrations and supervised practical sessions to help delegates to learn the best practice skills which will lead to optimum results. They also teach that anti-ageing treatment is a long term process not just one injection and that it's important practitioners are able to recognise, and manage side effects and complications, something the current marketplace far from guarantees.
Dr Tim Pearce MB ChB BSc (Hons) MRCGP explains:
"We welcome the news that training is to be made mandatory and are keen to understand the details of this."
"We are especially keen to understand what kind of training is suggested for non-medical professionals; as even having a medical qualification alone is in our opinion insufficient qualification to perform cosmetic injections, even under supervision. It requires specialist training to understand the finer points of facial physiology as well as how non-surgical treatments can be best used to enhance facial aesthetics."
"Since opening the doors last summer, we've seen a range of medical professionals attend our training courses and benefit from formal training, equipping them to carry out cosmetic injections in a safe and appropriate manner."
"Many of our delegates progress on from the foundation courses to a more advanced level as they gain experience and wish to develop their skills further. We are seeing significant interest from doctors and nurses looking to enhance their skills and get involved in the non-surgical treatments market."
Dr Tim Pearce MB ChB BSc (Hons) MRCGP is best known as the founder and driving force behind the professional skin treatments company SkinViva, who have grown to a network of over 85 skin clinic locations in locations such as Manchester, Lancashire and Cheshire since their humble beginnings in 2008.
SkinViva Training is a specialist, professionally-led clinical training delivering training in non-surgical cosmetic treatments to healthcare professionals who wish to learn and develop in delivering these procedures. The company was established in 2013 by the team behind SkinViva, who offer non-surgical treatments at a network of over 85 clinics located across the North West. SkinViva was established in 2008 in Manchester and has expanded to cover the North West of England including Cheshire, Lancashire and Derbyshire.