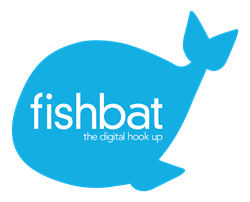 Bohemia, NY (PRWEB) February 17, 2014
fishbat, a leading online marketing company, points out three ways that Google and its new focus on their Chromebox can change the way you use this product for the better.
According to a February 12th article from TechCrunch titled "With Chromebooks A Success, Google Adds Focus On Chromeboxes," Google is looking to push its new product, Chromebox, a desktop version of the already successful Chromebook computer. While its main function is a desktop computer, the article says the Chromebox can go beyond the traditional boundaries of just a PC, such as powering digital signage.
Justin Maas, the vice president of client relations at fishbat, a leading online marketing company, says Google is always coming out with new technology and ways to market their innovative technologies to modern, practical users. "With the Chromebooks being a success, Google saw the opportunity to push their Chromeboxes, a similar technology with more utility," he says. "Unlike a traditional PC, Chromeboxes can be used to power digital signage. This means it could power digital ads and billboards, making it an advertising company's new best friend. This powerful computer really has the potential to improve user experience and make it easier for businesses to operate."
Maas states three ways that the Chromebox could enhance user experience:
1. The versatile uses of the Chromebox. "It allows for creativity," Maas says. "It can be used anywhere, from at home to all businesses. Its capabilities allow it to be used as a digital display or even a superior video-conferencing tool. It can definitely benefit communication and help businesses become more creative with their advertising campaigns."
2. The simple setup and display. "Chromeboxes are relatively easy to use," he says. "It is one of those devices where it really is as easy as just plugging it in. You can easily perform screen shares and other types of functions over WiFi."
3. Option for personalization. "Everyone wants to personalize their devices, and Google's Chromebox makes no exceptions. While it's quite more than a PC, it still allows for the full personalization and customization of its platform," Maas says.
fishbat is a full-service digital marketing firm and social media agency dedicated to connecting all types of businesses with their target audiences in the most effective and efficient way. Through innovative strategies in social media management, search engine optimization (SEO), branding, web design, reputation management and public relations, fishbat promotes a consistent and professional online voice for all of its clients.
#####