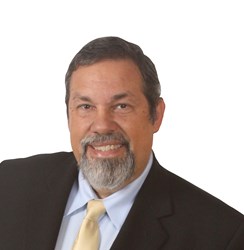 They missed the obvious, including growing demand in China and other markets, plus the record-high sales in physical gold coins.
Beaumont, Texas (PRWEB) February 14, 2014
Gold's move above $1,300 this week completely surprised some Wall Street analysts who were predicting further decline, according to award-winning precious metals and rare coin author Michael Fuljenz, President of Universal Coin & Bullion (http://www.UniversalCoin.com) in Beaumont, Texas. He points out many investors have continued to purchase physical gold, such as American Eagle and Canadian Maple Leaf gold bullion coins, and some mints around the world are scrambling to keep with the demand.
"Why did financial experts miss gold's big, sudden move in the new year?" he asks.
"They missed the obvious, including growing demand in China and other markets, plus the record-high sales in physical gold coins. Some analysts seem to only focus on their own peer group of like-minded Wall Street traders who sold their gold exchange-traded funds (ETFs) or gold futures contracts last year. Wall Street analysts looked at negative sentiment among other firms on Wall Street and predicted 'more of the same' instead taking a fresh look at gold's global fundamentals," said Fuljenz.
He pointed out that various mints around the world, such as the United States Mint, and government mints in Australia, Austria and Canada, have seen record demand for gold coins from their customers. He also noted that China had a record year of gold imports, an increasing number of central banks have been buying gold and many gold mining operations shut down due to last year's low gold price, thereby liming the amount of new supply on the market.
"With the dramatic declines in the stock market in January, that very few analysts predicted, enough traders became afraid of more volatility in stocks and turned to gold for its historic safe haven status," said Fuljenz.
Fuljenz points out that while some Wall Street firms and investment banks were predicting lower gold prices, Germany's Commerzbank issued a more realistic price projections in December that bonds and stocks would not be as attractive as gold in 2014.
On December 20, 2013, Fuljenz issued a year-end advisory stating: "Although gold will close lower on a year-to-year basis for the first time in 12 years, the long-term outlook for gold is still quite positive. Gold was down in 2013, but it's not out in 2014."
Mike Fuljenz has won dozens of prestigious national and regional awards and honors for his consumer education and protection work in rare coins and precious metals. Known as America's Gold Expert®, he is a respected community leader in his hometown of Beaumont, Texas. Mike also has served with distinction as a consultant to the Federal Trade Commission, United States Mint and Royal Canadian Mint, and is on the Board of Directors of the influential Industry Council For Tangible Assets.
His weekly Metals Market Report newsletter is available free online at http://www.UniversalCoin.com.