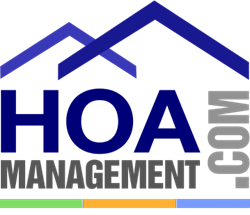 Richmond, VA (PRWEB) February 18, 2014
HOA Management (.com) is proud to announce a new advertising partnership with Vandeventer Black. Vandeventer Black is an "AV" rated full service business law firm with offices in Norfolk and Richmond, Virginia; Raleigh and Kitty Hawk, North Carolina; Pasadena, California; and Hamburg, Germany.
Vandeventer Black has partnered with HOA Management (.com) to advertise their services to community associations and property management companies that are actively searching for legal services. As a result of the new partnership, Vandeventer Black will appear on the HOA Management (.com) vendor directory. To learn more about Vandeventer Black, visitors to the directory can view their profile page on HOA Management (.com). This page allows users to contact Vandeventer Black in a number of ways. These include a direct hyperlink to their website, a current phone number, and an email contact form.
Vandeventer Black provides excellence in all areas of client service, including responsiveness and results. Vandeventer Black has been a leader in the communities they serve as well as in the legal profession. The company regularly earns recognition as one of Virginia's "Best Places to Work". Their attorneys serve as members on the boards of directors of banks, hospitals, colleges, museums, professional associations, industry associations, and other community organizations. Practice areas include real estate, litigation, labor and employment, maritime, construction, medical malpractice defense, environmental, public/government contracts, immigration, tax, and Federal and State workers' compensation. Founded in 1883, Vandeventer Black has a rich history of professional success and community involvement.
HOA Management (.com) is a leading HOA property management directory that uses targeted marketing strategies to reach out to community associations and offer them free access to its online directory. Association residents and board members are able to connect with professional management companies and service providers in their local area by searching on the HOA Management (.com) directory. To learn more about HOA Management (.com), visit http://www.hoamanagement.com or email sales(at)hoamanagement(dot)com.
###