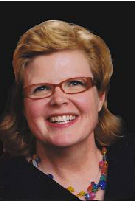 ...we need to attend to our physical, social, emotional and spiritual needs as a way of ensuring high quality services to those who look to us for support.
Amarillo, Texas (PRWEB) February 24, 2014
Join us on March 18, 2014 as Praeclarus Press and the Simkin Center are proud to bring you this live webinar Burnout, Compassion Fatigue, and Self-Care for Members of the Perinatal Team, with speaker Dr. Kathleen Kendall-Tackett .
Working in perinatal care can be deeply rewarding. It can also lead to job-related burnout and secondary traumatic stress. Secondary traumatic stress, or compassion fatigue, can occur when witnessing traumatic events in the workplace. This can occur when witnessing infant death or traumatic births, or when there is too much work, or work that doesn't seem to make a difference, coupled with little institutional support.
A recent survey by AWHONN of 464 Labor & Delivery nurses found that more than a third reported moderate-to-severe symptoms of traumatic stress as a result of incidents they encountered on the job. This has serious implications for both patients and providers. Burnout and Compassion fatigue/secondary traumatic stress can lead to physical and mental health sequelae for professionals who experiences them. It can also have a negative impact on the care provided. Self-care is essential for being able to provide care to others.
In this live webinar, participants will learn about the causes and consequences of both burnout and secondary traumatic stress/compassion fatigue. They will also learn some specific strategies for integrating self-care into their care for others, how to understand the causes of burnout, and the causes of compassion fatigue and secondary traumatic stress in perinatal care providers. Additionally, attendees will understand post-traumatic growth and learn helpful steps to recovery from burnout and secondary traumatic stress/compassion fatigue.
Register today to attend this live webinar March 18, 2014 1:00 p.m. EDT.
Kathleen Kendall-Tackett, Ph.D., IBCLC, RLC, FAPA is a health psychologist, IBCLC, Fellow of the American Psychological Association, and is President of APA's Division of Trauma Psychology. Dr. Kendall-Tackett is Editor-in-Chief of Clinical Lactation, Clinical Associate Professor of Pediatrics at Texas Tech University Health Sciences Center, and owner of Praeclarus Press.
Praeclarus Press is a small press specializing in women's health, founded by health psychologist, Kathleen Kendall-Tackett, Ph.D. Praeclarus features books, e-books, webinars, white papers, and art. It is based in Amarillo, Texas.