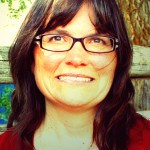 'JoyRide' is extraordinarily well-done and a journey everyone must take.
Lakeview, Oregon (PRWEB) February 18, 2014
What do an explosion, four house fires, fleeing from toxic chlorine gas, and escaping an attack by a knife-wielding assailant mean to author Pamela Koefoed? Each of these events—part of her early childhood—are graphically depicted in her new memoir, JoyRide: Life, Death and Forgiveness.
Ms. Koefoed, herself a child abuse survivor and the daughter of an ex-felon, spends much of her time advocating for abused children as the director of CASA (Court Appointed Special Advocates), a national organization, and teaching audiences how to overcome a difficult past and experience personal transformation by applying the latest in neuroscience research about memory and learning.
Her road to helping children and adults was not one without much personal pain and tragedy. In her newly released memoir, Ms. Koefoed reveals an unstable alcoholic mother, a harrowing childhood of abuse, and how she and her sister survived inconceivable life-threatening circumstances, severe neglect, and starvation.
In spite of the crimes their mother commits against them, Ms. Koefoed and her sister are two gutsy little girls who draw on the love they have for each other, hold onto faith, and rise above the unthinkable to show us all the way to a richer and more meaningful life.
Reviewers call JoyRide, "A piece of art" and "extremely moving". Child development specialist Dianne Harrison said of JoyRide, "...this book holds your attention and often holds your heart." One Amazon reviewer gushed, "Through this masterwork, the audience is able to see new sides of the world, be torn with new hurts, and be healed in new ways. This is what Pamela has put into this book. A journey that is so important, with so much of her wrapped around it, she is able to paint and play it to the reader with the true works of a master. JoyRide is extraordinarily well-done and a journey everyone must take."
Pamela Koefoed
Pamela is an author and public speaker with rare courage and transparency who captivates audiences with her personal stories of overcoming extreme childhood neglect and trauma.
As a child, Pamela suffered extreme neglect and abandonment by her alcohol-addicted mother. Through remarkable circumstances, she fled a series of attacks against her life. Through resilience and faith, she recovered from deep emotional pain and escaped generational alcoholism. For the past decade, Pamela has traveled the nation, inspiring audiences with a powerful message of hope. Pamela's story brings healing to hurting hearts and instills in all of us a fresh and freeing perspective on some of the toughest challenges facing society today.
Ms. Koefoed's professional speaking experience includes:

Advocacy Organizations: CASA (Court Appointed Special Advocates
Business associations: Soroptimist International and Rotary Club
An appearance on the Focus Today show with a return appearance scheduled
An interview on Christian radio in Sacramento
An interview with her hometown radio station
Church conferences and special events throughout the U.S.
For more information, high-resolution photos, and the media kit for Joy Ride, please visit http://www.joyridebook.com.
For media inquiries, or to request an interview or review copy, please contact info(at)joyridebook(dot)com or 541.219.2674.