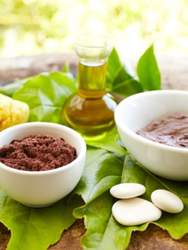 San Francisco, California (PRWEB) May 14, 2014
Zion Health is proud to announce Ancient Clay soaps will now be available for sale at Whole Food Market in Boston located on 181 Cambridge Street. Zion's Ancient clay soaps do not contain sulfates aluminum or parabens and are formulated for vegan shoppers to enhance skin quality without using animal ingredients.
Native Indians spent thousands of years perfecting medicinal treatments combining herbs and minerals that have made valuable contributions to over the counter medicines. Clay has been commonly prescribed for healing bug bites and skin rashes. Zion's Ancient Clay soaps contain a high quality nutrient rich clay called calcium montmorillonite, well known throughout history for its natural detoxifying and healing properties.
Zion Products may be purchased at Whole Foods Boston located on 181 Cambridge Street and at local health food stores in the U.S. and Canada and select Whole Food Markets in California, Florida and Massachusetts. Zion Health provides its consumers with pure skin and body care products that are cruelty free, 100% vegan, free of parabens and aluminum and formulated using certified organic ingredients whenever possible.