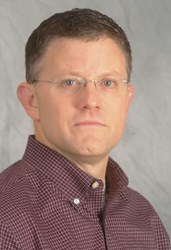 East Windsor, CT (PRWEB) February 14, 2014
Infoshred – an award-winning, northern Connecticut-based document and information destruction, recycling, storage and management service welcomes Michael J. LeClair as Operations Manager.
LeClair is a veteran operations professional with decades of experience and a track record of success at marquee-name business like Pratt and Whitney and The Dow Chemical Company. Most recently, LeClair served as Vice President of Loan Servicing at the Glastonbury, CT-based Textron Financial Corporation, where he played a pivotal role in the management of a $2 billion servicing operation, developed a database that reduced processing time by 70-percent, and oversaw major asset sales. LeClair holds a BS in Business Administration with a concentration in Accounting from Eastern Connecticut State University and an MBA from Albertus Magnus College, where he graduated with honors.
"Infoshred piqued my interest because the company has a great reputation and a stellar client retention rate," LeClair said. "I am excited to have the opportunity to put my Six Sigma training into action here and immerse myself in the process to help identify areas for increased efficiency that can facilitate company growth while maintaining quality and client satisfaction."
Infoshred specializes in the on- and off-site destruction of documents and information, including microfilm, ID cards, hard drives, pill bottles and product media. Infoshred has been a leading name in safe document destruction in Connecticut, Rhode Island, Massachusetts and Southern New Hampshire since 1993. At Infoshred, LeClair will oversee the operations of a business esteemed for its thoroughness, efficiency and security.
"Michael LeClair is an incredibly talented professional, and we're thrilled to have him join our team," said Stacey DiPiazza, owner of Infoshred. "His expertise, work ethic and personality are a perfect fit for Infoshred's brand and vision."
For more information, visit http://www.infoshred.com or call (888) 800-1552.
####
About Infoshred
Infoshred, LLC provides secure on-site and off-site document destruction services, records storage, product and media destruction, and disintegration of microfilm, microfiche, pill bottles and ID cards. It has been providing secure document destruction and records storage services in Connecticut, Rhode Island and Massachusetts since 1993. Located in East Windsor, CT, the company is a charter member of NAID, the National Association of Information Destruction, and maintains a NAID certification rating, for security, compliance and customer service. The company is a State of Connecticut certified Minority/Woman-Owned Business. Infoshred has a 50,000-square-foot facility adjacent to its shredding plant that can securely store 500,000 boxes, and is the winner of the 2007 Gold Award for Best Document Destruction Company by the readers of The Connecticut Law Tribune. For more information, visit http://www.InfoShred.com.