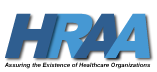 Plantation, FL (PRWEB) February 18, 2014
Health Revenue Assurance Associates, Inc. (OTCQB: HRAA) has announced a series of three compelling webinars (CEU-approved) that will provide in-depth insights and solutions concerning facilities' revenue cycle and regulatory changes including ICD-10 and CPT updates. Developed by healthcare visionary Andrea Clark, HRAA's CEO and Founder, these webinars leverage the expertise of our thought leaders' over 80 years of providing solutions to healthcare organizations to help them succeed in this challenging year.
February 27, 2014 - ICD-10: Hidden Impact - Past, Present, Future
Brings to the forefront any areas of HIDDEN IMPACT internal and external sources could have on a facility's ability to accurately capture patient encounters in ICD-10
March 13, 2014 - Hospital Outpatient and ICD-10 Preparing Your Leadership for Challenges
Provides insights into streamlining and managing risks for the revenue cycle - concentrating on education efforts, pinpointing documentation improvement and managing LCDs and medical necessity.
March 27, 2014 - Soothe the Heartburn of 2014 CPT GI Updates and Changes
Will help attendees gain a better understanding of the 2014 coding changes for upper endoscopy procedures to ensure proper application of the CPT codes.
All live programs begin at 1:00 p.m. EST and are 90 minutes in length with an Q&A. HRAA is offering a special price of $199 per webinar.
For detailed agendas and registration information, please visit http://bit.ly/1b2pPrY.
About HRAA
Health Revenue Assurance Associates, Inc. (OTCQB: HRAA) interprets data and maximizes productivity to assist healthcare organizations in providing the best possible care. The preferred business for hospitals, providers and other healthcare organizations, HRAA ensures customers receive a best-in-breed technology for exceptional business intelligence products and consulting services. Encompassing over 10 years of industry experience, HRAA is a leader in the field in gathering medical data to understand cost and revenues past, present and future. HRAA trains and supplies a proficient, high-tech quality workforce to generate the predictive data used by the entire healthcare system. HRAA delivers a full suite of solutions including data analytics software, business intelligence technology, medical coding, auditing, education, revenue cycle consulting, and ICD-10 transition solutions. For more information visit: http://www.hraa.com.
Caution Regarding Forward Looking Statements
Certain statements in this news release and such conference call are forward-looking, including (without limitation) expectations or guidance respecting customer contract expansion, growing revenues and profits through organic growth and acquisitions, attracting new business that will increase HRAA's revenues, continuing to maintain costs and consummating any transactions. Undue reliance should not be placed on such forward-looking statements because the matters they describe are subject to known and unknown risks, uncertainties and other unpredictable factors, many of which are beyond the Company's control. The Company's actual results, performance and trends could differ materially from those indicated or implied by such statements as a result of various factors, including (without limitation) the continued strengthening of HRAA's selling and marketing functions, continued customer satisfaction and contract renewal, new product development, continued availability of capable dedicated personnel, continued cost management, the success and availability of acquisitions, availability of financing and other factors, as well as by factors applicable to most companies such as general economic, competitive and other business and civil conditions. Information regarding certain of those and other risk factors and cautionary statements that could affect future results, performance or trends are discussed in HRAA's most recent annual report on Form 10-K, quarterly reports on Form 10-Q, and other filings made with the Securities and Exchange Commission from time to time. All of the Company's forward-looking statements are expressly qualified by all such risk factors and other cautionary statements.
Katerina Jones, 954.472.2340