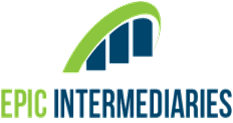 Our expert team provides the innovative services public entity brokers need.
Moorestown, N.J. (PRWEB) February 18, 2014
EPIC Intermediaries, a wholesale insurance firm serving brokers for public entities and self-insured workers' compensation programs nationwide, today announced the appointment of Eric Leibowitz as account manager. Mr. Leibowitz joins Epic with nearly 15 years of experience as a sales executive and manager. His expertise encompasses the management of sales operations, client programs and wholesale channels; technical and sales training; business development; financial analysis; and a range of additional professional skills.
Most recently, Mr. Leibowitz served as director of commercial marketing for Marks Insurance Group, where he was responsible for all commercial insurance business development, marketing, and sales-force management. His previous achievements include his ranking in the top 10 percent of originators for GMAC's Homecomings Financial and his rating as 15th in the nation for Wachovia's Vertice Lending. He helped start Bear Stearns Residential from the ground up, opening a new market and setting protocols for operations and sales. Mr. Leibowitz currently resides in Mount Laurel, N.J.
"The wide-ranging experience and capabilities that Eric Leibowitz brings to EPIC will be exceptionally valuable to our clients and our firm," said Epic Intermediaries President Ron Cooperman. "His success in managing client relationships, coupled with his deep understanding of the insurance market, make Eric a vital resource for the brokers we serve."
EPIC Intermediaries provides services to brokers for municipalities in such areas as automotive and law enforcement legal liability and insurance matters relating to public officials, educators and employment practices liability, as well as a complete range of workers' compensation services to help public entities and self-insured employers contain and reduce premium costs.
EPIC Intermediaries, Inc. is a wholesale insurance firm serving brokers for public entity and self-insured workers' compensation programs across the United States. Headquartered in Moorestown, N.J., EPIC's staff of industry experts has the knowledge and experience that retail agents need to deliver comprehensive and cost-effective solution plans.