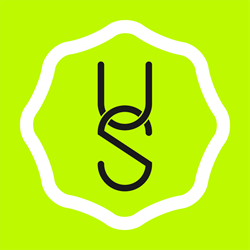 It is really hard to pinpoint someone's 'taste' or what they are really into; we aim to solve this with Us Likey.
Houston, TX (PRWEB) February 17, 2014
Us Likey, a social sharing app created by independent development team AJB Tech, officially launched this week in iTunes. Us Likey focuses on creating a social network about all the specific products, brands, places, foods, gadgets and everything else that defines what a person likes - creating a new way for friends to get an insight to all the helpful details about one another.
"In an era with so much information, it is amazing that we still do not have a clue as to some of the basic things that our friends and family really like, so we decided to create an app that would focus on helping users share all the details and specifics of what they like," said JB Sands, Creative Director of Us Likey.
With its creative way of sharing individual interests, Us Likey makes it easy for consumers to discover new products, styles, places, brands and much more from the people they trust the most: Their friends. Users can browse their friends' profile and gain insight on what it is they really want, as well as saving and collecting things they like via Us Likey's integrated camera, or fetch images straight from their favorite websites. The app's "Recommend" feature is great for sharing things with friends that relate with their own interests.
"Since we live in a consumer driven world where there are so many options for the same product, we all have become very picky and particular about our selections, so much that it is an agonizing guessing game every time we want to buy or do some thing special for someone," said Sands. "It is really hard to pinpoint someone's 'taste' or what they are really into; we aim to solve this with Us Likey."
Us Likey is available for free on iTunes.
About:
Founded in August 2012, Us Likey's is a privately held company based in Houston, TX, whose mission is for people to get to know more about one another through all the specific things they like. This is an app where friends can come together to get an insight to what they are really into. For further information, please visit http://www.uslikey.com.