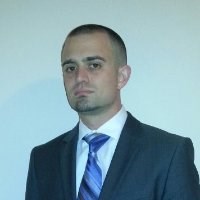 I'm just glad to see justice served.
Redwood City, CA (PRWEB) February 18, 2014
Defense attorney John Passaglia helped his client beat charges in a local bar fight case. Trial transcripts show his client Z.G. was at Paper Moon karaoke bar when the police did a walk through.
According to the transcripts, officers testified that they told Z.G. it was time to go. When Z.G. was unresponsive, they grabbed his elbow to make him comply. At that point, according to the testifying officers, Z.G. resisted arrest.
Passaglia presented a different story. The trial transcripts show Passaglia argued during closing that the officer grabbed Z.G. from behind. Z.G. turned as a reaction to being grabbed. He had no idea he was being touched by police. Passaglia opined that unreasonable behavior by the officers provoked Z.G.'s response.
The jury found Z.G. not guilty on both counts charged, as reflected on the associated minute orders of the court. The minute orders reflect, however, that the prosecution scored a minor victory in convicting Z.G. of the lesser offenses of simple assault and resisting arrest. The abstract of judgment shows that for the lesser crimes, Z.G. received 11 days community service.
For additional information, please refer to case number NF417573. The trial occurred in the Redwood City Courthouse, 400 County Center Road, 2nd Floor, courtroom 2E, the Honorable Beth Labson Freeman presiding. All information above was taken from the complaint filed by the prosecution, the trial transcripts and the associated minute orders.