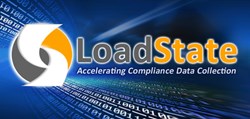 With ZWS and LoadState, the intricacies of global compliance became simplistic to manage.
Austin, TX (PRWEB) February 18, 2014
Zero Wait-State, a cutting edge provider of Product Lifecycle Management solutions and services introduced their newest application, LoadState at the Oracle Value Chain Summit, in San Jose California, February 5th. The product was developed with input and feedback from their client SubZero-Wolf, a high end manufacturer of kitchen appliances. The product was deployed live at SubZero-Wolf in late January.
Some key features of the product include the ability to read, interpret and import regulatory spreadsheet and custom spreadsheet forms directly into Agile. It also validates the entered information, and creates a declaration in Agile. Finally, it uploads the substances data and sets the declaration compliance status for different specifications in Agile and attaches the original supplier submitted form to the Agile declaration.
Miah Finley a Business Systems Analyst from SubZero-Wolf had this to say about Zero Wait-State and LoadState," With ZWS and LoadState, the intricacies of global compliance became simplistic to manage." Zero Wait-State partner Dries Dhooghe, a former Compliance Product Manager at Oracle worked with Finley to deploy Oracle's PG&C Module for REACH and Conflict Minerals and was heavily involved in the design of the LoadState application. Click here to see a demo of the product and a review of SubZero-Wolf's compliance approach.
About Zero Wait-State
Zero Wait-State delivers focused value in the Product Lifecycle Management solution space. We are the leading provider of Engineering Collaboration Solutions for Oracle's Agile PLM. We have successfully deployed PLM and integration solutions at clients like, Sun/Oracle, Harris Corporation, John Deere, and Cisco. Zero Wait-State also has a long history of data migration success helping organizations move from legacy systems to new solutions with minimal disruptions. We leverage our DesignState platform to help companies connect different applications across the enterprise and move data from system to system. Zero Wait-State offers a complete solution for companies looking to optimize their product development process. To learn more go to http://www.zerowait-state.com.