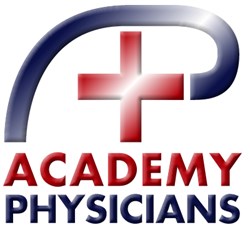 "Our strong relationships with our clients and their increasing needs for qualified healthcare staff made making this move a simple decision for us." Julie Demps, Vice President of Business Development
Orlando, FL (PRWEB) February 18, 2014
Academy Physicians announced today that it will be offering its hospital and group clients a full complement of professional healthcare staff recruiting services with the addition of Registered Nurses and Physical Therapists. President and Managing Partner Linda Stokes said "Academy Physicians was originally founded to recruit Physicians and Advanced Practice Professionals, which we have been doing successfully for the last 5+ years. Due to our close partnerships with our clients and the dynamic nature of the healthcare marketplace today, we are adding additional healthcare providers to our business model. We are adding Registered Nurses and Physical Therapists to the list of healthcare professionals for which we recruit".
The Affordable Care Act now being implemented, is impacting our healthcare system with millions of newly insured patients. Combined with the aging Baby Boomer population, stresses are increasing on healthcare staffing nationwide.
According to a report by the Bureau of Labor Statistics it is expected that the number of employed nurses will grow to 3.45 million in 2020, an increase of 26% from the 2010 numbers. The projections further explain the need for 495,500 replacements in the nursing workforce bringing the total number of job opening for nurses due to growth and replacements to 1.2 million by 2020.
"This is a natural step in Academy Physicians' growth," said Julie Demps, Vice President of Business Development. "Our strong relationships with our clients and their increasing needs for qualified healthcare staff made making this move a simple decision for us."
To learn more about Academy Physicians, please visit http://www.academyphysicians.com.
Academy Physicians
Academy Physicians is a boutique physician recruiting firm dedicated to matching organizations with qualified healthcare candidates to create an optimal atmosphere for peak productivity. Academy Physicians offers clients and candidates the highest level of professional ethics and confidentiality. The Academy Physicians team has an extensive database of active healthcare job seekers, as well as relationships with top industry resources. The recruiting firm is always searching for new clients and physicians to expand their network and recruit the perfect candidate for the perfect matching organization. For more information, please visit http://www.academyphysicians.com.