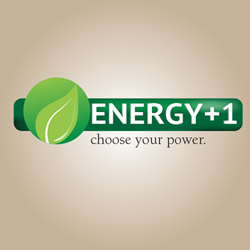 Vallejo, CA (PRWEB) February 16, 2014
Energy+1 works with some of the largest energy distributers in the country. The company has been established in cities like Pittsburgh, Cleveland and parts of Northern California and now expanding into Vallejo, CA. Energy+1 is excited to hire new team members. They are looking for at least 30 motivated and competitive individuals to make a strong team.
Currently, Energy+1 is hiring applicants in the Vallejo and Northern California areas. These Energy+1 crews do not travel as much as the usual crews that My Travel Job hires. So for those who like a more stable location, this is a perfect opportunity. They encourage people to stabilize rates and potentially manage their money easier by switching their energy with Energy+1. It's a very simple transition, and utilities can be vastly stabilized.
When Energy+1 enters deregulated states, they allow customers to choose their energy and choose their price. For once the choice is in the consumers hands and many times they can find better prices and lower their energy bill. "I made the switch and compared with my previous bill. I saved $21," a satisfied customer said. It's an exciting time in the energy industry and it's the perfect opportunity to get a foot in the door.
This job opportunity is a great start for respective sales people and customer service representatives. The company is looking for 30 new hires to help them break into this new market. Unlike many other customer service jobs, this seems to be much more appealing. It has been reported that most of the crews make $20 to $30 an hour.
An exciting aspect about an Energy+1 job is that individuals need no prior experience to sales or customer service. This is a great way for individuals who maybe did not receive a higher education, to create a future in the sales industry. We provide all the training needed. Energy+1 also hires veterans who have just left the military and are looking for a place of employment, as E+1 takes pride in hiring veterans.
More about My Travel Job
My Travel Job is the acting-hiring arm for Energy+1. My Travel Job presents fun jobs and experiences for young professionals. Employees have the ability to make great money daily and on the go. This is an established company of over thirty years that strives to place workers everyday. Find out more at http://www.mytraveljob.com or http://www.energyplus1.com.
More about Energy+1
This company is an energy company specializing in energy deregulation. Energy+1 is one that gets people to switch their energy sources to a more sustainable and eco-friendly one. Find out more about the company at http://www.energyplus1.com.