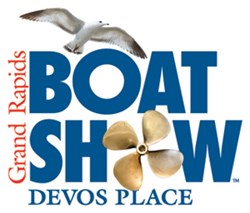 The Michigan boating world really comes alive at when the boat show comes around and boaters have never been more ready to see a sign of springtime.
Grand Rapids, MI (PRWEB) February 15, 2014
Pier 33 Marina of St. Joseph, Michigan is preparing for some exciting boat debuts at the 2014 Grand Rapids Boat Show.
As Michigan's largest new boat dealer representing Pursuit, Chaparral and Robalo Boats, the Grand Rapids Boat Show is a key event for Pier 33 and this year's show will give area boaters their first local look at a group of models never before shown at the Grand Rapids Boat Show. The boat show will be held February 19 thru 23, Wednesday thru Sunday at DeVos Place in downtown Grand Rapids, Michigan.
Included on Pier 33's debut list:
Pursuit OS 315, a wide-beam twin-engine outboard cruiser. Pursuit is part of S2 Yachts. S2 Yachts is headquartered in nearby Holland, MI and also is the builder of Tiara Yachts.
Chaparral 277 SSX. This luxury high-performance bow-rider is powered by a 430 HP Mercury Bravo III stern drive and features Chaparral's latest comfort innovations.
Robalo R 222 Center Console, Robalo R 207 Dual Console and Robalo R 180 Center Console. These three models represent Robalo's industry-leading No Haggle Reel Deal program, offering boaters a premium level of quality at special boat-motor-trailer package pricing. This will be Robalo's first showing at DeVos Place.
In addition to these models, Pier 33 has been provided with special incentives such as Five-Year Warranty Coverage from Chaparral & Robalo thru the Gotcha Covered Sales Event; Winter Boat Show Incentives from Pursuit, worth up to $7,500 and Five-Year Extended Service Protection thru Yamaha's Reliable Choice program on all new Pursuit and Robalo models.
Pier 33 and Chaparral display partner Action Water Sports of Traverse City, MI will be sponsoring the Chaparral Boats Treasure Hunt Friday, Saturday and Sunday of the boat show. Boat show visitors will have a chance to search for clues aboard new Chaparral boats, complete a simple entry form and then be eligible for a random drawing to win a Summer Fun Package. The Summer Fun Package will include a GoPro Hero3 camera, Ronix Wakeboard, boots & bindings, Liquid Force Party Tube, ski ropes and ski vests. The Summer Fun Package is valued at over $1,000.
With warmer temperatures expected to arrive in time for the show, Pier 33 General Manager Tighe Curran is looking forward to a big turn out: "The Michigan boating world really comes alive at when the boat show comes around and boaters have never been more ready to see a sign of springtime" says Curran "Spring launch is not that far away."
The Grand Rapids Boat Show begins Wednesday February 19 and runs thru Sunday February 23. Show hours are 3 pm – 9:30 pm Wednesday & Thursday; 11 am – 9:30 pm Friday; 10 am – 9 pm Saturday and 11 am to 6 pm Sunday. Admission for adults is $10, children 6-14 $4, 5 & under get in free.
Pier 33 Marina is a full-service boating facility including summer dockage, winter & summer boat storage, complete boat repair and maintenance service, yacht brokerage and pre-owned boat sales and new boat sales from Pursuit, Chaparral and Scout Boats. Pier 33 is located at 250 Anchors Way in St. Joseph, Michigan.