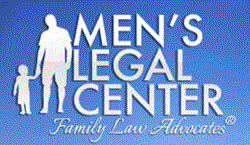 San Diego, California (PRWEB) February 17, 2014
The San Diego divorce lawyers at the Men's Legal Center have spent several years representing men who were facing difficult legal situations in California that included divorce, child support, child custody, child visitation, spousal support, modifications of orders and many other controversies. Many of the attorneys and staff have military backgrounds and therefore provide legal help to members of the Armed Forces facing family law issues. The firm witnessed the mass wedding performed recently during the Grammy Awards and would like to comment on it in order to provide those who are currently married to a spouse of the same sex with an opportunity to understand their own legal rights.
As was described in an article, Queen Latifah served as the officiant of a wedding of 34 same-sex and heterosexual couples in Los Angeles on the night of the Grammy Awards on January 26, 2014. Queen Latifah is officially qualified to oversee wedding ceremonies in the state and the couples who were married that night do legally enjoy that status in California. This was not a show, and now those couples will live with the legal rights and duties that relate to any other married couple.
Same-sex marriage is now legal in California and it is starting to be legalized around the country. The rights of any spouse in any marriage, whether it involves members of the same sex or a man and a woman, are essentially the same. That also holds true if members of a same-sex marriage decide to pursue a divorce. Under California law, those seeking a divorce need to properly divide their marital estate and other questions regarding support and the care of any children of a marriage need to be answered.
"Many thought that the introduction of same-sex marriages to our legal system would lead to radical changes," said Craig Candelore, founding partner of the Men's Legal Center. "The fact of the matter is that in legal terms, everything is basically the same. People who decide that it's time for their same-sex marriages to end need to take steps to protect their legal rights much as anyone who is seeking to end a marriage between a man and a woman," Candelore added.
About the Men's Legal Center
The Men's Legal Center is a law firm comprised of San Diego divorce lawyers who have been representing clients who have been facing California family law issues that include divorce, support controversies, property division questions and custody challenges. The firm also has attorneys on-hand who have extensive military experience and therefore provide representation to those who face military divorce issues and other family law situations while they are members of the military.