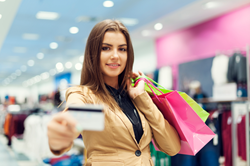 It's a genuine concern for those select few businesses who haven't upgraded to the most recent tecnhology.
Toronto, Ontario, Canada (PRWEB) February 14, 2014
The past three weeks have proven why it is necessary to stay on top of payment processing technology. A new strain of hacking, virus technology was created and implemented. It has currently hacked its way through payment card terminals near restaurants and gas stations, compromising nearly 700 credit cards in Canada. The virus, JackPOS, targets point-of-sales terminals resulting in stolen data and mass security breaches.
According to The Globe and Mail, a cyber intelligence firm, JackPOS has been responsible for 680 cases of stolen financial information from Vancouver and Montreal over the past three weeks. "It's a genuine concern for those select few businesses who haven't upgraded to the most recent tecnhology," commented Parry Rosenberg, Vice President of Sales and Marketing at MONEXgroup, "Security is the at the forefront of our payment processing, for both merchant services and customers."
Other countries affected by JackPOS include Brazil, India and Spain, with a combined total of over 4,000 credit cards compromised. The instances that took place in Canada were likely to have happened at gas stations, as gas stations tend to have pumps that still rely on magnetic-swipe (and have yet to update to the latest technology). Fortunately for Canada, the move towards CHIP & PIN technology was introduced almost three years ago to help prevent fraud and secure Canadian electronic payments.
Payment processing products like MONEXgroup's ICT220 Counter Top POS or VeriFone Vx 810 Duet have long adopted CHIP & PIN technology to help secure merchant services and provide safeguards against potential threats. Highly versatile, both POS models deliver contactless payment options to enhance business and maintain security and trust.
"During a time of increasingly rapid information exchange, with newer forms of financial hijacking taking place, it's important to outfit your business in the latest technology. Protect both yourself and your business - it's not just the smartest thing to do, it's also soon to be the law" commented Rosenberg.
MONEXgroup is the number one payment processing provider in Canada offering the lowest rates in the industry. Our services include: debit card and credit card point-of-sale (pos) terminals, mobile, integrated and e-commerce online payment products. MONEXgroup serves over 20,000 merchant accounts across Canada in all market segments including: restaurants, business-to-business, professional services, leisure and hospitality.
Holly Murray
MONEXgroup
Marketing Communications
HMurray(at)MonexGroup(dot)com
T: 647 204 0197
http://www.monexgroup.com