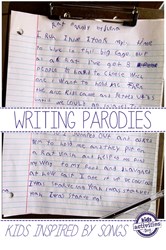 Use Minecraft as a learning tool this week.
Dallas, TX (PRWEB) February 21, 2014
Minecraft is one of the kids favorite games. Amazing Minecraft learning activities and a fun Minecraft craft have been published on Kids Activities Blog. Use Minecraft as a learning tool this week.
Inspiring kids to write can be easily done with the fun Minecraft parodies on Kids Activities Blog. Let the child listen to one or all of the parodies. Explain to them how to write about a topic and how each sentence represents an idea.
The parodies are funny and will open up the child's imagination to write about his or her favorite thing. One will be amazed about what the kids will write about.
Looking for crafts for older kids? Kids that are passionate about Minecraft will enjoy the easy to do pixelated craft. The printable Minecraft apps are easy to set up. Materials needed are a scissor, glue, and a printer to print out the various Minecraft characters and building blocks.
The MC Papercraft app allows the child to choose the different skins and designs of the characters. The kids can print off a 3D version of their favorite avatar. Creepers are also part of the choice.
The Papercrafts app allows to print a variety of different building blocks. The two different apps allow to recreate the entire Minecraft world right at the kitchen table. Be amazed at what the kids will build.
For detailed instructions and to get additional fun ideas, check out Kids Activities Blog this week. Come get inspired create and learn cool things together with the kids.
About Kids Activities Blog
Kids Activities Blog is a website created by two moms (who collectively have 9 children), Rachel Miller and Holly Homer from June Cleaver Nirvana. It is their daily goal to inspire parents and teachers to play with kids. This interactive website publishes simple things to do with kids twice a day. Kids Activities Blog is a great tool for moms and teachers to find kid-friendly activities that create memories and sneak learning into the fun.