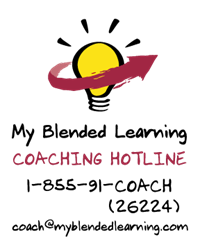 "We have invested significantly in our people, product and platform. Gary's leadership and skills will now help us deliver a step change in results to our clients." - George Pesansky
Pottsville, Pennsylvania (PRWEB) February 16, 2014
George Pesansky, the President of Process Solutions Group Inc., is proud to introduce Gary Pedulla as the Managing Director of myblendedlearning.com, effective February 1, 2014. Pesansky & Pedulla are the creators of the Deliberate Improvement philosophy, a system of beliefs that enables professionals to ACHIEVE results today and SUSTAIN them for the long term. Deliberate Improvement - a combination of Hoshin Kanri/Strategy Deployment, Lean, Six Sigma, Root Cause Analysis, Replication (Best Practice Transfer) and methods for Sustained Results - starts with understanding objectives, defining target conditions and managing your "capacity for improvement" to achieve results that are sustained. Deliberate Improvement is a fresh approach to proven methods. Process Solutions Group Inc. specializes in bringing new life to your existing improvement efforts.
Myblendedlearning.com delivers student capability training via their blended learning methodology to process industries such as Pulp and Paper, Chemicals, and Energy. They also serve clients in Hospitality, Healthcare, Discrete Manufacturing and Converting industries. Blended learning allows interactive learning to occur within secure virtual classrooms; onsite experiences, simulations, customized case studies and most importantly practical real experience with actual improvement projects. Seasoned practitioners work with the participants to unlock their proficiency and understanding through doing, not just training. That is why they believe coaching and practice creates the most capable practitioner, resulting in greater improvement capacity. Myblendedlearning.com offers many courses including Leadership, Black Belt, Green Belt, White Belt, and Reliability to name a few, and they provide a customized approach for each client. No matter the course, all participants follow a structured path outlined in their world class system to ensure transparency with the participants and accurate reporting on progress to management.
Please visit http://www.myblendedlearning.com so they may share a fresh perspective to start a Deliberate Improvement or a Deliberate Reliability™ journey.