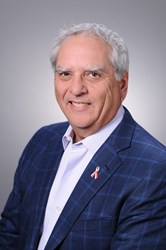 Rockville, MD (PRWEB) February 16, 2014
Dr. Steven N. Rice of the Advanced Laser Gum Surgery- Institute of Washington is educating Rockville, MD area residents about the symptoms of gum disease, such as bleeding gums or gum recession, as well as some new options for less invasive treatments, including the Laser Assisted New Attachment Procedure (LANAP®). With February being Gum Disease Awareness Month, Dr. Rice is focusing his efforts on helping people to understand the connection between periodontal disease and their overall health.
It has been shown that periodontal or gum disease is a contributing risk factor in many medical conditions that include diabetes, heart disease, stroke and more. Preventing and treating periodontal disease can be an integral means of reducing the risk for other potentially serious conditions. Patients are encouraged to be aware of gum recession or bleeding, swelling and redness in the gums as these can all be early signs of periodontal disease. When any of these symptoms are noticed, it is advisable to get help from a professional.
For some people, concerns about painful surgeries can prevent them from seeking care for gum disease. Dr. Rice's adoption of the new laser gum surgery, LANAP®, can offer dramatic new opportunities for these patients. With no need for cutting or stitching, laser gum surgery can be completed in less time than traditional surgeries and offers a quicker and less painful recovery process. In addition, patients experience less gum recession with LANAP®, improving their ability to keep teeth or to accept implants if needed.
Rockville-area residents are invited to make an appointment with Dr. Rice at the Advanced Laser Gum Surgery- Institute of Washington this February and make the most out of Gum Disease Awareness Month. Ensuring healthy gums should be considered an integral part of any commitment to personal health and Dr. Rice and his staff are excited to help more patients realize this dream. Visit their website, http://www.advancedgumsurgery.com or call (240) 747-7355 to schedule an appointment.
About The Doctor
Advanced Laser Gum Surgery- Institute of Washington is a periodontal practice offering patients personalized dental care in Rockville, Maryland since 1981. Dr. Steven N. Rice received a Doctor of Dental Surgery degree from the University Of Maryland School Of Dentistry. He continued his education as a General Practice Resident in the United States Army, where he was awarded a Medal of Commendation. He studied periodontics at the Medical College of Georgia and was recognized as a Diplomate of the American Board of Periodontology upon completion. Dr. Rice is part of one percent of dental professionals providing the LANAP FDA cleared laser procedure for gum disease treatment. To learn more about Advanced Laser Gum Surgery Institute of Washington and their dental services visit their website at http://www.advancedgumsurgery.com and call (240) 747-7355.