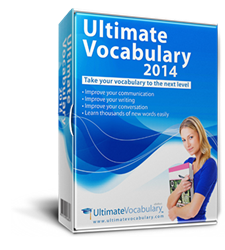 ... this question-word can be found in many languages across the world with slight pronunciation variation.
New York City, NY (PRWEB) February 16, 2014
eReflect has often talked about the universality of certain phrases and human expressions on its official Ultimate Vocabulary™ blog, and in a recent post the blog editors discussed the one word that everyone knows and uses in their conversations. It's 'huh', the one-syllable exclamation or question that people everywhere use in multiple contexts. 'Huh' can be used as a request for repetition of a statement, as a sign of confusion, as a sign of lack of understanding, and even for denoting sarcasm or condescension.
This is not something eReflect discovered alone; according to linguists in the Netherlands, this question-word can be found in many languages across the world with slight pronunciation variation. There are even arguments that this question sound or word might be part of the first language humans used back when only a single communication channel existed.
Despite slight variations in intonation and in how the word is pronounced by people in countries including Japan, Iceland and Russia and Spain, there's substantial evidence from this study that the word 'huh' in all its renderings is a universal word. The study even suggests that many underlying structures and principles which are similar across languages might account for the fact that words such as 'huh' are globally employed, suggesting that there's a cultural convergence for many linguistic items used across numerous languages. In other words, people need to ask for clarification when they don't understand something, a need that's not language-specific but extends over cultures.
eReflect believes that such studies are important in pinpointing that languages, despite their differences in grammar and vocabulary, have some underlying structures that are cross-linguistic. However, knowing that the word 'huh' can be used with speakers of Mandarin, Italian and Russian without a loss of communication doesn't mean that people shouldn't also focus on learning other languages, says eReflect. Having basic vocabulary knowledge in a language can facilitate interaction with speakers of that language, making conversation more efficient and misunderstanding-free. When a person expands their vocabulary in another language, or in their own native language, they enjoy the benefits of an intellectual exercise that stretches their mind and offers new concepts and words to think and speak with - reducing the need to use 'huh' in the future.
For more information on how you can benefit from Ultimate Vocabulary, please visit its official website, http://www.ultimatevocabulary.com.
About Ultimate Vocabulary:
Ultimate Vocabulary provides a proven and powerful platform, built to improve anyone's vocabulary.
The interactive self-improvement system provides more learning tools than any other program on the market, as well as more information on words.
The Ultimate Vocabulary software provides each and every user with a personal computer tutor. Providing a step-by-step guide to learning a powerful vocabulary, Ultimate Vocabulary is the learning tool everyone can benefit from.
Of course, the software is also backed by eReflect's iron-clad money back guarantee.