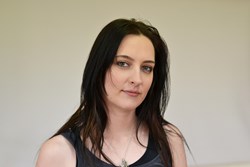 Old St Paul's is showing its age, but can Christopher Wren give the people what they want?
Boston, MA (PRWEB) February 19, 2014
Tom Weston Media is pleased to announce that production has commenced on the live action short film, CHRISTOPHER WREN BUILDS A CATHEDRAL.
Following the award winning, THERE BE MONSTERS! and the currently in production, DANCING DAISY DAY, Christopher Wren is the 3rd film to be adapted from Tom Weston's series of short stories, TALES FROM THE GREEN DRAGON TAVERN.
The story, set in 17th century London, will be produced by Tom Weston, directed by C.J. Revan, and feature an ensemble cast, which includes actors Obie Dean, Dick Douglass and Nathan Robinson.
C.J.'s company, Siege Productions will handle the principal photography, which is scheduled to commence on location in the UK in March.
ABOUT TOM WESTON MEDIA
Based in Boston, Tom Weston Media is the publishing house for the work of author and filmmaker, Tom Weston. Tom has won multiple awards and 5 star reviews for his work, both in literature and film.
ABOUT SIEGE PRODUCTIONS
Based in Worthing, England, Siege Productions is an entertainment production company that specializes in films, videos, and other creative projects. Its mission is to provide opportunity and experience to new talent who share their passion for movie making.
For more information, please visit our web site.