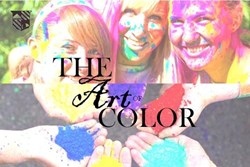 Skytop Lodge is the ideal destination for a unique 5K race like the Color Splash Dash. The outdoors are what the Pocono Mountains are known for, so let's get splashed with color and have fun!
Pocono Mountains, PA (PRWEB) February 21, 2014
Skytop Lodge announces its first ever, Color Splash Dash on March 1, 2104. The 5K run is from 10 am - Noon, followed by various activities, music, food and giveaways following the race. Children and adults are welcome.
This event is open to all ages, both hotel guests and the general public. Tickets are $10 per person for children and hotel guests, or $20 per person for the general public.
The Color Splash Dash is an event similar to Color Run or Color Vibe, which is a unique paint race using a form of tempera paint that is dried and shot up into the air making an array of colors in the sky during the race. It is completely non-toxic.
Event Itinerary:
9 am: Registration
10 am - Noon: 5K Race around Skytop Grounds
Noon - 3 pm: Barbeque lunch & celebration, music and activities
Visit the Skytop Lodge website to purchase tickets or learn more about this event.
About Skytop Lodge:
Opened in 1928, the majestic Skytop Lodge sits atop a hill surrounded by 5,500 acres of lush landscape, including an 80 acre lake, championship golf course, and exquisite gardens. The resort boasts multiple restaurant & dining outlets, 193 guest rooms, a modern conference center, and world renowned adventure center offering boating, skiing, ice-skating, zip lining, rock climbing, tennis, volleyball, extensive nature trails, and more. Skytop Lodge was announced as winner in the Best Resort, Best Hotel, and Best Golf Course Categories of the 2013 Reader's Choice Awards as issued by the Pocono Record.
###