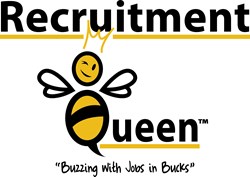 Our mission is to match job seekers with the right jobs that employers are offering in Bucks County.
Warminster, PA (PRWEB) February 18, 2014
RecruitmentQueen.com, has launched a new Bucks County job board focused on local employers and job seekers in Bucks County, with cutting edge job-matching technology and targeted network distribution powered by RealMatch.
http://www.recruitmentqueen.com
Employers who post jobs on RecruitmentQueen.com's new job board receive unprecedented reach to local Bucks County job seekers within the RQ Talent Network and on the TheJobNetwork™; the largest recruitment ad network of job sites in North America resulting in up to four times better response than the leading national job boards.
RecruitmentQueen.com reaches thousands of active and passive job seekers monthly across the Internet on local, niche, diversity and vertical job sites, as well as on leading aggregator sites and social networks. To ensure maximum qualified response possible, jobs posted on RecruitmentQueen.com are automatically optimized, distributed and monitored as part of targeted ad campaigns. This targeted distribution produces higher rankings in search results on search engines and paid job sites resulting in an increase in qualified response of 200% on average. In addition, the new site allows hiring managers to save valuable time and effort with Real-Time Job Matching™ which automatically screens, grades, and ranks applicants, as well as returns qualified passive job seeker matches in real-time from the site's resume database as well as LinkedIn®.
Jennifer Schultz, CEO and Founder of RecruitmentQueen shared, "Our mission is to match job seekers with the right jobs that employers are offering in Bucks County." She further explained that through their research, the national job boards are not delivering the local candidates that employers seek. She went on to say, "We know that job seekers are frustrated in their search for jobs close to home and often feel as though there isn't a focus on local jobs."
RecruitmentQueen.com's job board also offers job seekers an enhanced user experience driven by Real-Time Job Matching, which instantly matches job seekers to open postings based on their skill set, experience and preferences - eliminating the need for tedious keyword searching and browsing through hundreds of irrelevant job postings. Job seekers can access the website from desktop or mobile devices such as tablets and phones. With Real-Time Job Matching™, job seekers on RecruitmentQueen.com now spend less time searching for the right position and more time applying to relevant jobs they qualify for.
RecruitmentQueen.com is focused on delivering local content to job seekers to help aid them in their career search. They'll find articles from discussions with local employers about what is going on in different industries, employer announcements, job fairs and resources available. Schultz stated, "National job boards talk about what is going on from a general perspective in relation to job hunting, but, Bucks County job seekers want to know what is going on in their own backyard." She is passionate about helping people find a job and giving employers a local way to accomplish this. The site has had tremendous response with over 2,000 unique visitors since they launched in January and job seekers are posting their resumes every day to get discovered by employers. Schultz remarked, "A job is someone's hopes and dreams – it's how they are going to pay for food, clothing, a home, a new car, their son going to college, or their retirement. With over 20,000* Bucks County residents out of a job, we want to be part of the solution to getting them back to work."
*Source: WIB Bucks County December Labor Market Status Report 2013 - http://www.bc-wib.org/market.htm.
About RecruitmentQueen.com
We are a hyper-local digital recruitment job board dedicated to employers and job seekers in Bucks County, PA. We offer custom recruiting solutions including our job network portal, http://www.recruitmentqueen.com. Our website reaches thousands of job seekers across thousands of regional, industry, niche and diversity job sites and job search engines.