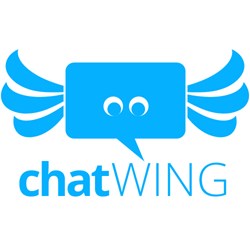 Seattle, WA (PRWEB) February 16, 2014
The Chatwing chat app makes use of an innovative logging system that lets the chatter use their social media accounts to login. Once they've joined inside, their profile pictures will be used as their corresponding avatars. There are labels on each avatar that will tell everyone which social networking site a chatter used to login. In turn, they can also access the chatter's page in that particular networking site.
Chatwing chat software has made this move to make the chatters socially intertwined with everyone. With this, the users will know who they're chatting with and which will make interacting with each other much easier. Currently there are two General chatboxes that is available for everyone to chat inside. However, one can also search for more specific chatrooms by typing in the chatroom's name on the Search bar.
It is also possible to create a chat room if the user wishes to make one. As the owner of that chat room, he has admin rights for it which allows him to delete messages. Other people can access this chat room software through the Search bar too.
The chat room app is still under constant improvements as its developers are striving to make it as efficient as its widget version. As of now they are focusing on upgrading the app's administrative controls.
About Chatwing.com
Chatwing.com is a company that has brought innovation to the modern chat widget. Operating for more than five years now, Chatwing and its team of developers have dozens of ideas ready to be introduced to the public. The Chatwing chat app is an easy-to-use online tool that can help web users interact with each other and can also generate continuous traffic. Chatwing will always be a "freemium" application for everyone.