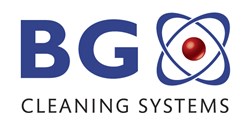 Ajman United Arab Emirates (PRWEB) February 16, 2014
BG Cleaning Systems will be participating in the 1st Ajman Franchising Expo 2014 to be held at the Kempinski Hotel Ajman, UAE on the 18th – 19th of February 2014.
This show is under the patronage of HH Sheikh Ammar Bin Humaid Al Nuaimi, the crown prince of the Emirate of Ajman. It will launch at 10:00 AM on the 18th of this month at the Al Zawra Ballroom of the Kempinski Hotel. This expo aims to highlight potential investment opportunities for the business sector including small- and medium- to large-scale enterprises. Entrepreneurship will be playing a key role at this event.
BG Cleaning Systems is an international cleaning and facility service company that has branches and subsidiaries in Africa, Middle East, South and Southeast Asia, and in Europe. BG was founded in Iceland – one of the cleanest countries in the world in 1995. It is well-reputed for its high quality services, trustworthiness, innovation, flexibility and excellence.
The company offers a wide range of cleaning and facility service solutions. The three main divisions are:
1. Janitorial and housekeeping services
2. Facility services
3. Specialized cleaning services
These avant garde and cutting edge services include a broad spectrum of cleaning solutions and applications which are in keeping with the current trends in the art and science of the industry. Its clientele base is so diverse that it covers SMEs, retail facilities, sports- and health-related facilities, schools, IT and telecommunications facilities, banks, private and government institutions, insurance companies, establishments, airport ground service, corporate facilities and more.
"Ajman is very similar to Iceland in many ways and we see a huge potential for the growth and development of the cleaning and facility service industry in this area. A high quality service standard is essential to ensuring a cleaner future for everyone. This is what BG Cleaning Systems aims to achieve globally. It is an honour for us to participate in this first franchise expo ever held in this emirate. In the next days, I look forward to meeting the honoured guests of this exhibition and discussing with them the advantages of partnering with a reliable and trustworthy organization such as BG," states Mr. Benedikt Hjálmarsson, CEO of BG Cleaning Systems International.