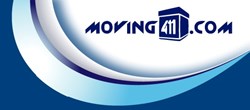 The professionals of this organization know their work well and can also offer customized moving solutions.
(PRWEB) February 17, 2014
Moving411.com has finally put a revolutionary idea into action. The company has recently started offering online information on how to find the best overseas moving companies. The company has built a database of movers with the necessary international moving expertise. When appearing in an interview recently, the company spokesperson made it clear that the company will be allowing only the best movers of the country into its network. This is quite a big assurance as customers in this country will now be able to find a mover without wasting time on the process.
Customers can expect Moving411.com to perform well because this organization has the necessary experience in the same industry. It's a well established organization and has built a firm reputation over the past years. The company is serious about the new facility introduced and can be expected to provide at par service. If customers need assistance with overseas moving, they can reach the company professionals through their official website. The company professionals are masters in their respective niches and can offer extended help to customers.
International moving is a very hectic job and needs special attention. The process is very involved and includes many formalities on the part of the family relocating to a new country. To avoid any hassle and increased burden, customers should rely on experienced service providers with good reputations in the market. Moving411.com understands the complexity of the situation and therefore only suggests companies that can simply the process and minimize hassles. Any customers looking forward to having a flawless moving experience are advised to approach the organization for more tips and guidelines on an easy move. The company professionals will cater to their needs and will offer optimum quality service.
http://www.Moving411.com is experts in their industry. The professionals of this organization know their work well and can also offer customized moving solutions. Customers who want to hire expert international movers can ask for multiple quotes through the company website. It is a simple process where customers simply have to furnish all required information through the estimate form available on the official company site. The process has been developed so employees of Moving411.com can understand the customer's requirements properly and then suggest the moving companies accordingly. This will help customers locate the best international company for their needs.