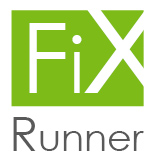 We are passionate about WordPress and love helping website owners get the most out of their WordPress content management system on their website or blog.
Atlanta, GA (PRWEB) February 24, 2014
For business owners, as well as average Joe's, the biggest problem with creating a website is not knowing or understanding Hyper Text Markup Language (HTML), but thanks to a new service by FixRunner.com, people across the globe will now be able to create their own website even if they have absolutely no coding or HTML experience.
"We'll help show you how to create a website for free," said Netanel Malka, spokesman for FixRunnier.com.
FixRunner.com, according to Malka, has a dedicated team of professionals, who have created a way for anyone to discover how to make a website and customize it utilizing WordPress, a leading content management system (CMS), which more than 70 million people across the globe use to develop their website, including well known companies, such as CNN, Forbes, The New York Times, EBAY, and more.
"Now we're going to show you how to do it too," Malka stressed, before adding, "We are passionate about WordPress and love helping website owners get the most out of their WordPress content management system on their website or blog."
By taking advantage of FixRunner.com's services, users, according to Malka, will learn how to customize their WordPress site and select the ideal theme for their website to give it individual flair.
"But this is only the start of your WordPress journey, because we will also help you even more by offering you continued support for your WordPress website," Malka pointed out.
The only thing that those who want a website created need to do, Malka noted, is to sign up for a WP FixRunner.com account.
"Once you do this, you'll be able to learn all of the features of WordPress and make the most of your new website or blog," Malka said.
Malka went on to point out that one of most common problems when it comes to creating a website is having proper navigation.
"Navigation within a website should be seamless," Malka said. "Users should be able to find their way around easily. While there is no standard for navigation within a website, especially now as more new web development technologies emerge, it is imperative to understand that navigation must be intuitive and consistent. Our services, which you receive at no cost, will ensure that your website's navigation is easy to use by utilizing features and plug-ins within the WordPress site you customize with our help."
For more information, please visit: http://www.fixrunner.com/creat-your-website-in-3-easy-steps/.
About FixRunner.com
FixRunner.com has been created by a team of WordPress experts, web designers and developers who are motivated to provide the ultimate combination of WordPress support for all levels of users.
This covers e-learning, D.I.Y support for WordPress newbies and affordable technical support for one-time users or subscribers. We also offer custom development for more experienced WordPress users with specific goals in mind.
FixRunner will be your companion throughout your WordPress journey, by providing you with installation support for beginners and video guides and tutorials in WP College, right the way through to continued support from of our comprehensive monthly WordPress support & maintenance packages.