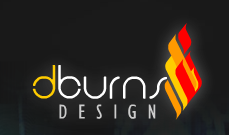 We're able to present concepts within any company's means that they have not yet imagined.
Santa Monica, CA (PRWEB) February 17, 2014
Representatives with DBurns Design announced today that the company has put the finishing touches on Veza Bands' new website.
"It was an honor for us to develop, create and launch Veza Bands' new website," said Daniel Burns, owner and spokesman for DBurns Design. "This is a very unique company with products that appeal to everyone, so the design we created is a direct reflection of that. We're sure that those who visit the website will like what they see."
Veza, according tot company officials, has created a collection of wristbands that appeal to an array of individuals.
Each Veza design signifies a partnership with a specific world-renowned charity foundation.
"It's not only a company with great products, but it's for a good cause," Burns pointed out, before adding, "The Veza wristband you wear indicates both your personal connection to the cause, and contributes a percent of proceeds to the charity."
Burns went on to explain that Veza Bands views its commitment to design and charity as two passions that so seamlessly fit together. The goal is to bring style and innovation to its designs while incorporating a growing social purpose.
"With goals like these, we knew we had to create a beautiful site to go along with the company's vision," Burns stressed. "We created a new website, located at: http://www.vezabands.com/, which speaks volumes of its products and where it's headed, which is to the next level of success."
Burns added that because DBurns Design has led many clients through this detailed development process.
"We're able to present concepts within any company's means that they have not yet imagined," Burns said.
As to why anyone else should give DBurns design a try, Burns said, "Our approach is from the inside out. We listen carefully and expand your initial idea into creative options for your selection. All of our client's websites have a harmonious blend of colors, images and messages to achieve their personal and business objectives."
For more information, please visit http://www.dburnsdesign.com/portfolio.php and
http://www.dburnsdesign.com/blog.
About DBurns Design
DBurns Design is a leading website design agency based in Los Angeles, a city in constant motion and change: The weather, the cultural mix and the geographic location give it a special "LA vibe" that no other city has. It is the bellwether for modern trends. The strong Latin roots and European influx provides natural communication with the global market.
DBurns Design is a product of this environment, where creative thinking, eclectic designs and solid business principals are the foundations for a group of professionals that are dedicated to their craft, not because they "have" to, but because they "love" to.
At DBurns Design we are always expanding our horizons and pushing the envelope. Our greatest resource is the diversity of our human element. With a staff that has hands on experience in design, art, media planning, media buying, web development, e-commerce and marketing, DBurns Design offers turnkey solutions to big and small projects alike.
Contact Details:
Daniel Burns
Dburns Design
1431 7th Street - Suite 305
Santa Monica, CA 90401, USA
Tel: 310 882 2167
Fax: 501 637 4596
Source: DBurns Design
###